See below to view Craig Wagner's in-studio Product Photography and his lifestyle images!
Studio 3, Inc, Behind the Scenes, Commercial Product Photography, Commercial Lifestyle Photography, Lawrence Wolf, CMD
We are excited at Studio 3 about our latest partnership with CMD in Portland. Craig Wagner (Photographer) and Lawrence Wolf (Art Director) talk about their thoughts around their latest creative venture. Read below to hear more about the collaboration between Studio 3 Inc. and CMD.
A few words from Lawrence Wolf at CMD.
"One of the great things about working at CMD is the way the company embraces the Rose City's bike culture. Bike commuting is actively encouraged year round, with a lot of extra support for people who get into the saddle for the Bike Commute Challenge each September. And, as an art director, I get to spend my days crafting the visual language of all the things we make for our clients: websites, mobile apps, brochures, you name it. It's a process where I'm fortunate to work with some really talented individuals. This brings me to Studio 3 Photography, and partnering on a creative project that reflects my personal passion for cycling as well as that embraced by Portland and CMD.
I first worked with Studio 3 in December 2010, shooting bird's eye views of two Western Star trucks. It wasn't an easy shoot, given the sheer size of the trucks. And thanks to the unpredictable nature of Pacific Northwest skies in winter, we were forced to shoot inside a warehouse. In that kind of situation, you can only get an angle so wide before running into problems with distortion.
But Craig was very methodical in overcoming these logistic issues. Over the two days we shot, we bonded over a mutual appreciation for all things on wheels, be it two, four or eighteen. That shoot was just the beginning of a strong professional relationship, and then this past spring, something got us talking about my old bike.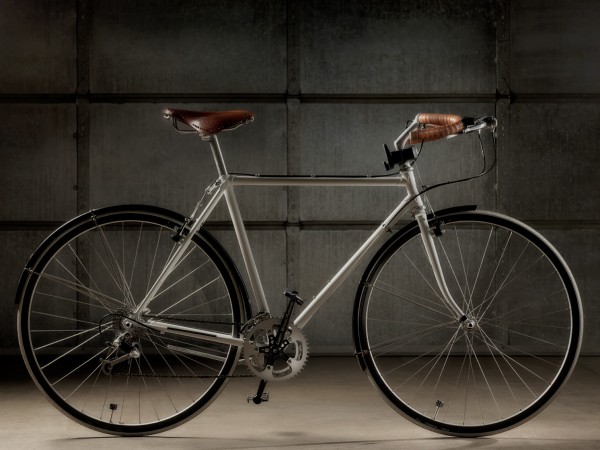 I've been customizing this vintage Trek touring bike since the birth of my son. It had sat in my garage, collecting dust for several years, because it's so much heavier than my aluminum road bike and I tend to opt for speed. But it's always been a great bike. The steel frame gives it a really comfortable ride. It reminds me of the matching, yellow Schwinns that my parents used to pedal me around on. When I started thinking about how to introduce my boy to cycling, I swapped out the drop bars for mustache bars (to accommodate a front-mounted child seat). This gave the bike a totally different look, and I suddenly developed a new appreciation for the bike's classic styling.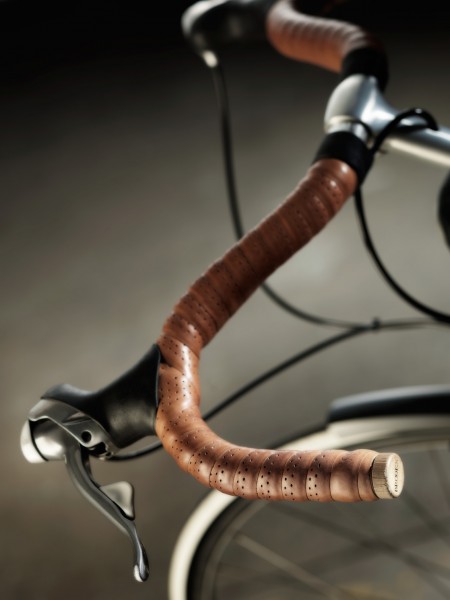 Soon after, I added a Brooks leather saddle and matching bar tape. Then it kind of took on a life of its own. Since then, I continue to adjust little details like striped white tires, or black dice valve covers.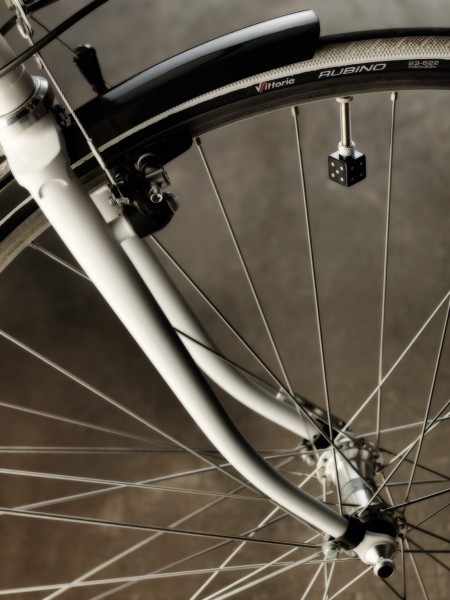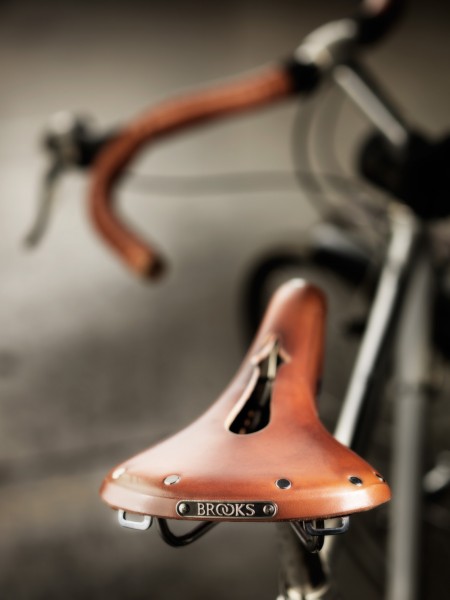 My latest addition was designing the "Slow Ride" aluminum head badge, which I had made at International Graphics. "Slow Ride" was influenced by a few things: My son's 70s-era, Evel Knievel helmet, and the fact that the bike weighs upwards of 30 pounds. We won't be winning any races on this thing, but that's hardly the point of our rides.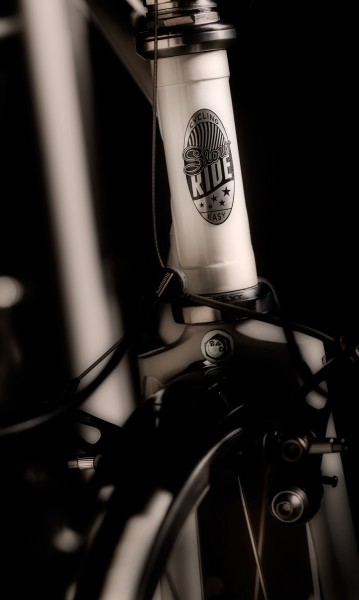 I was thrilled that Craig was interested in collaborating on a "Slow Ride" shoot featuring the customized bike. As an art director, I really admire his attention to detail and the way he plans a shot. He's keenly aware of potential challenges, and always has a good solution for telling a story through his lens. Half the fun of this shoot was working together on the idea, putting together moodboards, and scouting locations."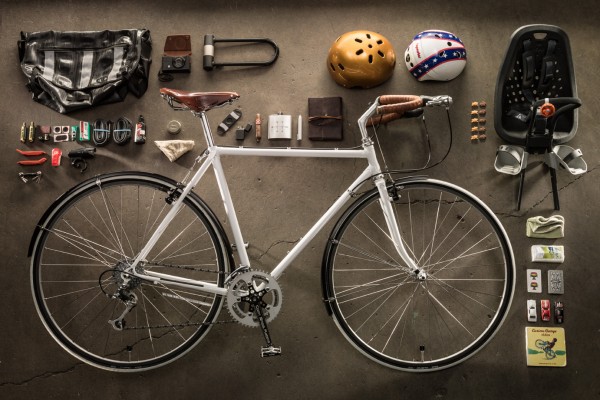 A few words from Craig Wagner at Studio 3, Inc.
"Working with Lawrence's "Slow Ride" concept was fun and allowed me plenty of creative freedom. The mood boards were coherent and well designed. With a clear understanding of the desired outcome and tone, we were ready to go. I look forward to many more future projects with Lawrence's creative concept development and the CMD team. See below for some of the shots we got on-location!"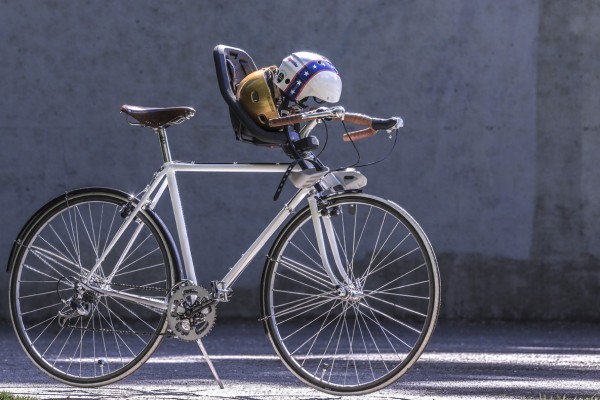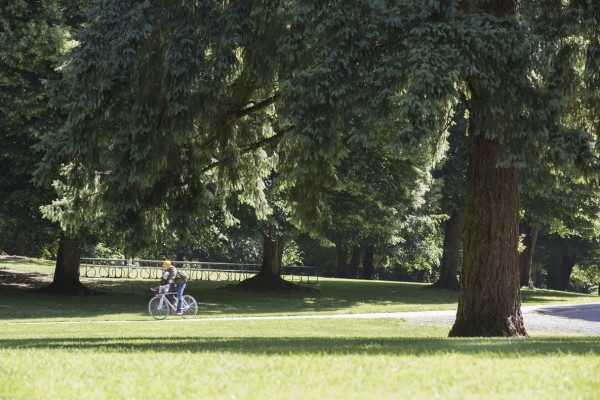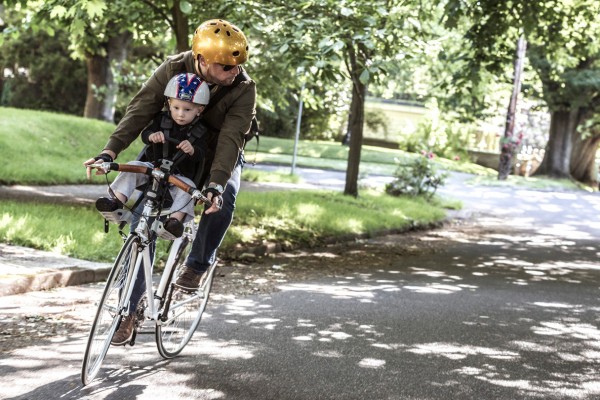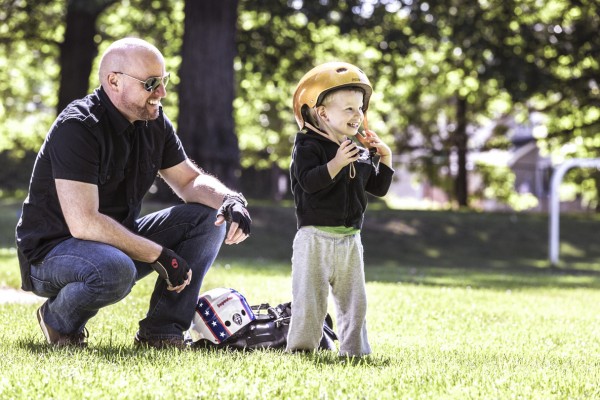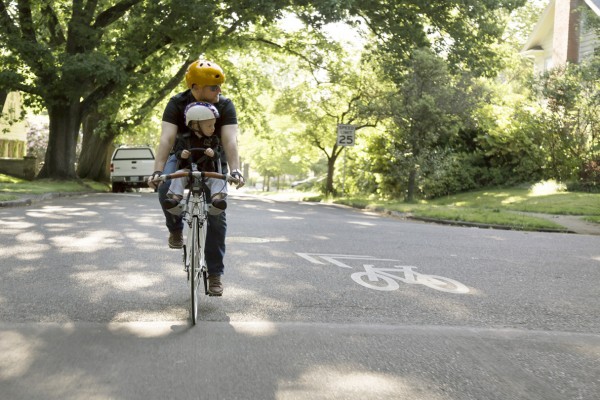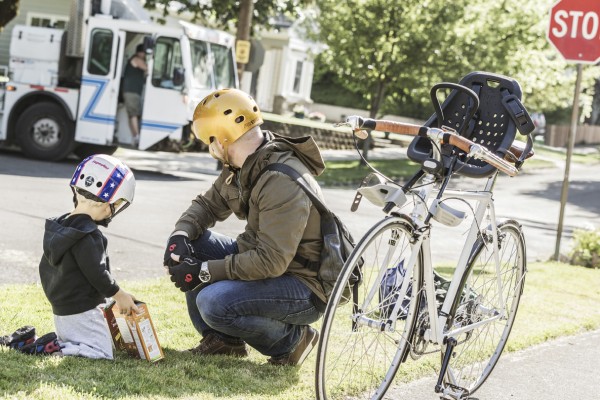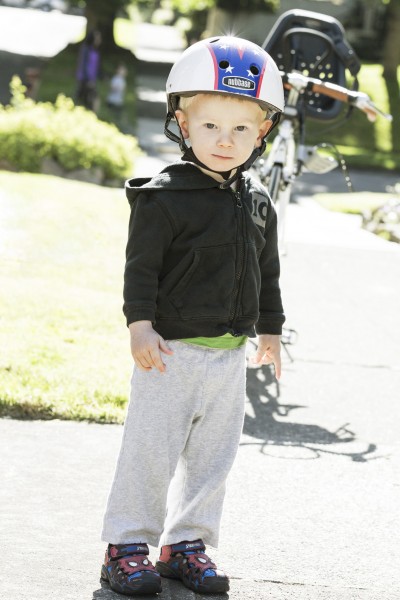 Get involved in the Bicycle Transportation Alliance's Bike Commute Challenge by clicking here.To view CMD's joint blog post click here.
Related posts: