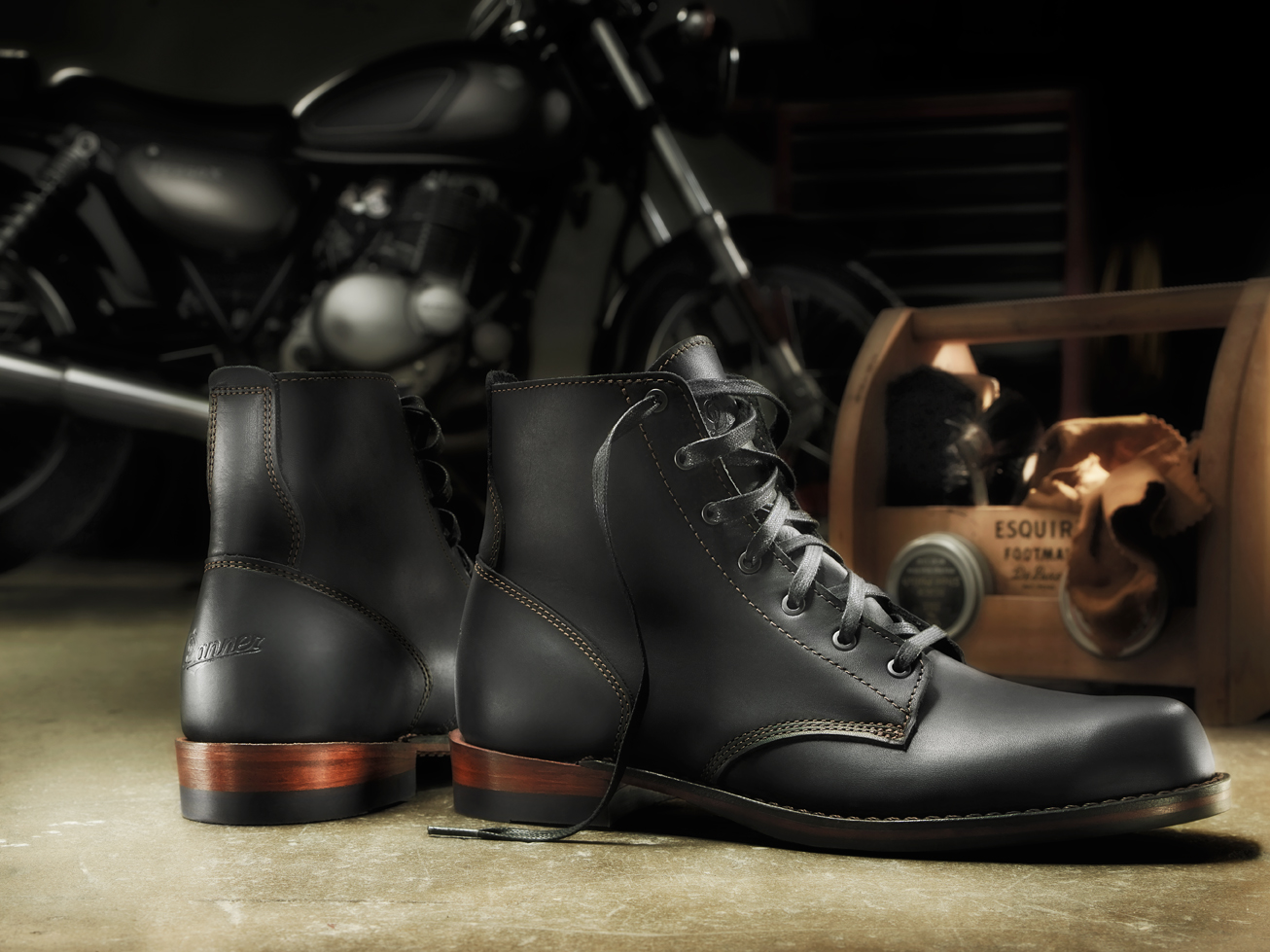 No matter the subject, Studio 3 shines a light on great photography and lifestyle setups that put the WOW in the everyday.
These Danner 6″ Oiled Black Boots just begged to be shot in an environment with moody lighting that reflected their rugged toughness, and Photographer Craig Wagner styled an entire garage set around them for that specific purpose. Placing our Video Director David King's Suzuki TU250X motorcycle in the background, he created a monochromatic set filled with blacks and browns to bring out the colors in the shoes. With overhead Speedotrons, Craig focused spotlight-style lighting on the boots in the foreground. The profile and oiled leather grain of the boots required a treatment as if photographing a high-end car, he noted, which he accomplished by choosing the ideal amount of reflectors and kickers to highlight those curves and wood grain heels. A vintage shoe-shine tote with buffs and waxes completes the story: a guy tinkering on his bike in his garage stops to give his favorite Danner boots a polish before setting out for a ride on the open country.
What resulted is a shoe photography shot where the gloss of these boots highlights their shape, workmanship, and durability…stopping anyone in their tracks, wanting to try those boots on and head out for an adventure.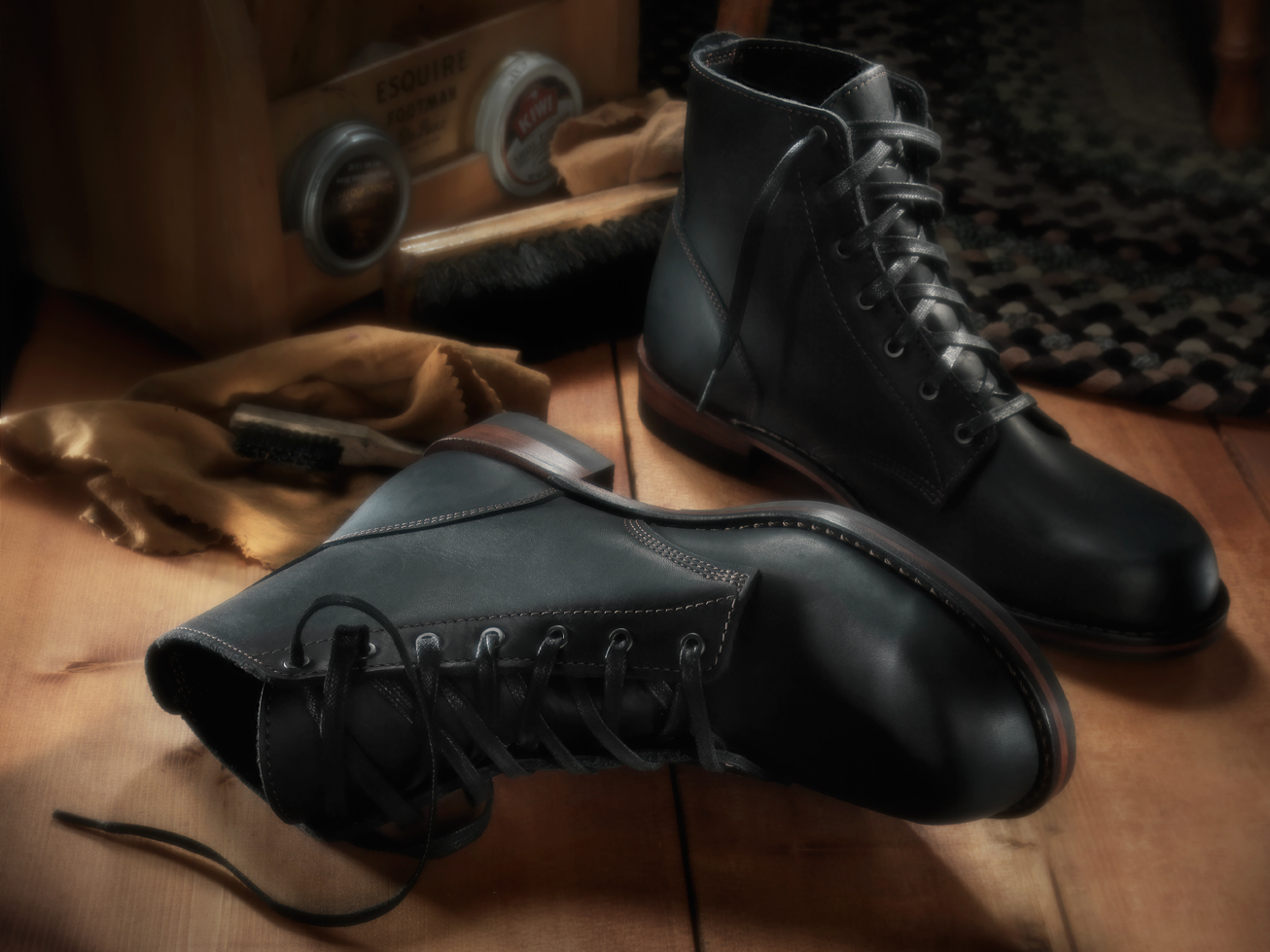 Ready for YOUR next adventure? Call Studio 3: WE Light It, WE make it look great, WE showcase YOUR product in the best light. Give us a call at (503) 238-1748 in Portland, or (206) 282-0939 in Seattle to experience it.
Related posts: