Studio 3, Inc. has commissioned a new tourist attraction in the shadow of the Space Needle. When we're not moving mountains for clients, we are painting them. With artist and mountain-man Trace Gough's mural, we have brought a bit of the PNW beauty to our own backyard. How is that for the highest quality visual solutions? Come by, check it out, and while you're here let's talk photography, videography and retouching.
"The mural is my interpretation of a photo taken while climbing in the Cascade Mountain Range. The photo was taken very early in the morning, from a high camp near the Neve Glacier in North Cascades National Park.  I've been all over the Cascades, and this is hands-down one of the prettiest places, though laborious to get to. There was a layer of haze hanging in the valleys to the north.  " – Trace Gough, Artist
Transforming a storage container into a mural in 7 easy steps:
Step 1: Power washing and prepping the storage container, or "the can" as we at Studio 3, Inc. fondly refer to it.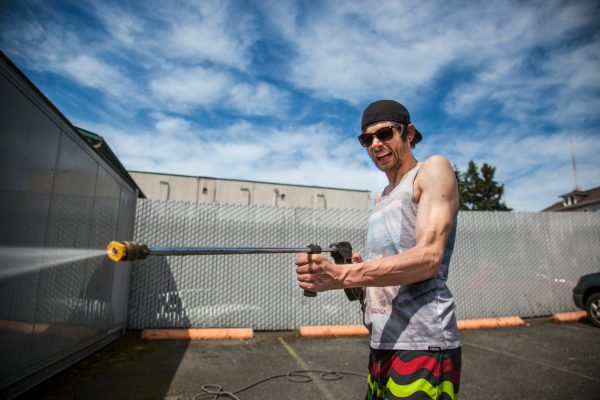 Step 2: Use the Grid Method to enlarge the reference image onto the scale of your surface.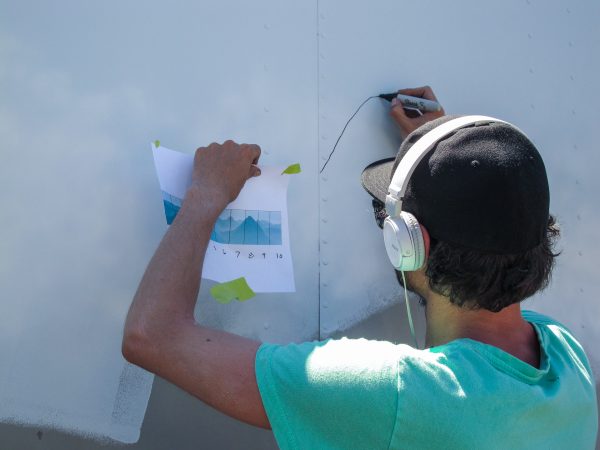 Step 3: Outline the mural in sharpie or paint.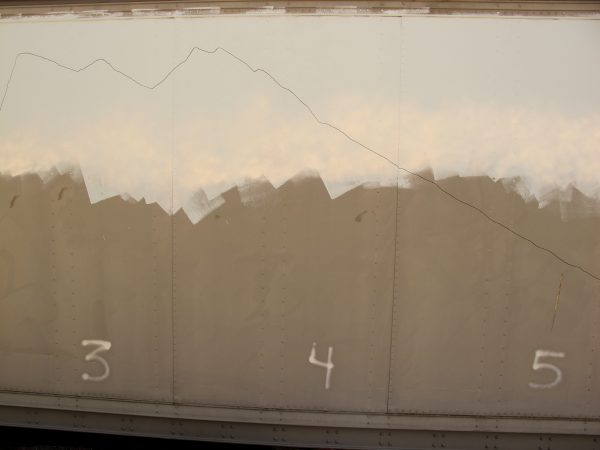 Step 4: Start from the back, painting first the sky, then the mountains.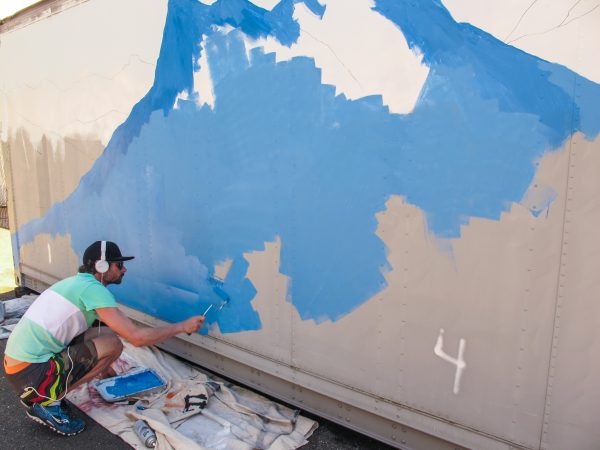 Step 5: Gradually get darker as you paint your way forward, creating depth of field.
Step 6: Save the details for last, enhancing the "wow" factor with textured ridges and moody clouds.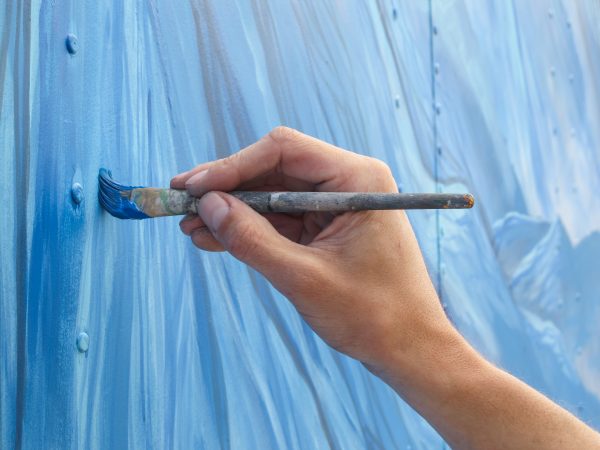 Step 7: Step back and admire your work, you've just created a masterpiece.  (Now if only we could paint that house in the background).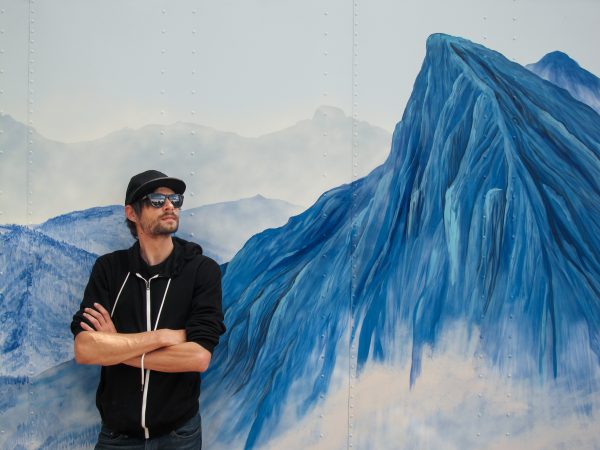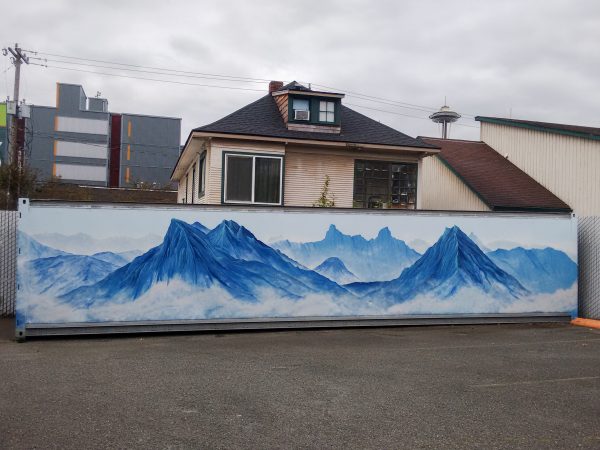 Related posts: