Android mannequins?! In high fashion? Heck yes we're on board.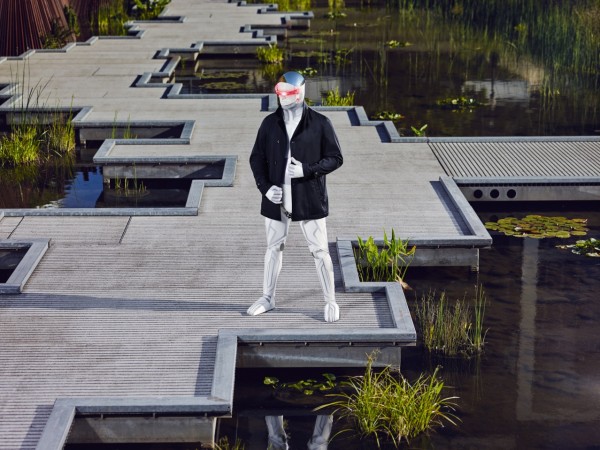 One of our favorite Portland agencies, Frank Creative, contacted us with a wild and ambitious digital art project. When Frank reaches out, it's a sure bet that an over-the-top project is headed our way. We love how they challenge us, in fact, we find it invigorating. Bring it on.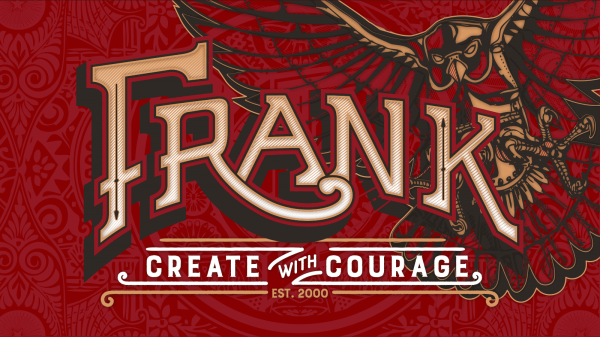 Frank approached us with images featuring fashionable robots, along with their sizable vision. The goal of this project was to do such seamless post-production work that anyone looking at these images would be unable to detect which parts were photographed and which were digitally crafted. Production meetings were a must in order to nail down the details of each image and push them further to perfection.
The key to making the robots look more mechanical was allowing the background to come through the figure, as in the cyclist's left elbow (seen above). An added challenge with the Brevet Insulated Gilet from Rapha® photo was having to separate the bicycle from the image, so we could retouch the figure easily. This required creating a path around the bike to make a clean-edged knockout.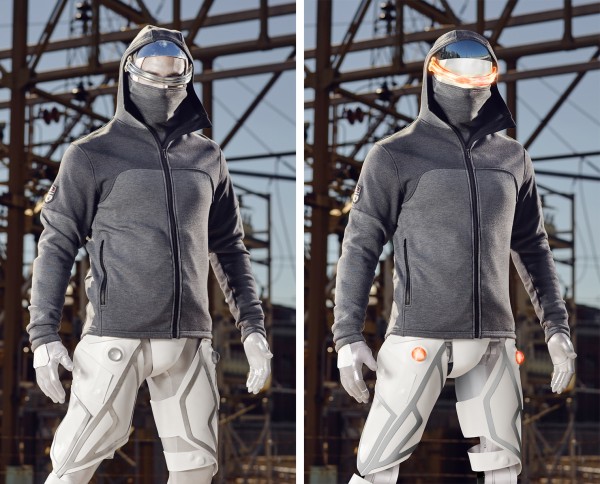 With the DragonWear™ Elements™ Flak Jacket image, we had to be extra careful while re-shaping the figure, because the lines in the background needed to remain straight. If we weren't careful, the straight lines in the background would become bent with our distortion of the figure. Also with this image, we had to a perform a high level of wrinkle reduction and smoothing, all to be done without ruining the integrity or fit of the jacket.
The Lone Peak NeoShell® 3.0 Mid from Altra® image required extra attention to the background. Frank wanted it to look less urban, so we used some photoshop trickery to remove the buildings. Also being exemplified in this photo is the most difficult post-production request we had: creating segmented digits on the hands. It took a lot of time and patience to do things like placing the knuckles correctly, forming the correct shape, all while ensuring that the voids were consistent within the image itself and the series of images.
Robot army or no robot army, we enjoy pushing ourselves to create fantastic, unbelievable-yet-believable images. Do you have a project that needs to be brought to life? We can handle it.
The specially designed robotic mannequins in these images were a part of this year's Polartec's APEX Awards; an award dedicated to recognizing brands and designers that best utilize Portlatec's latest fabric technologies. The robotic images and scenes were all photographed by Chris Hornbecker.
Related posts: