Ready? OKAY!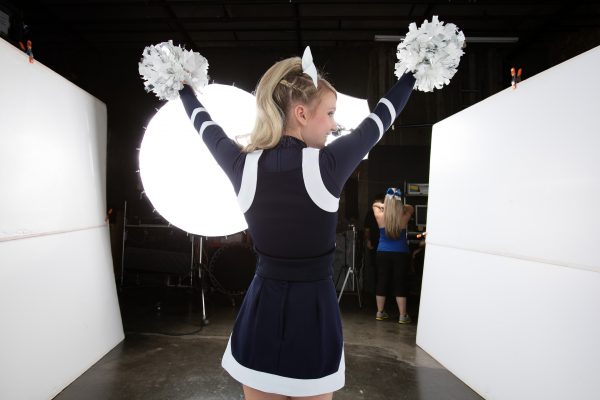 Our PDX location had its very own Spirit Week as Dehen Cheer paid us a visit. Dehen manufactures custom cheer and dance uniforms. Thusly our spacious, new northeast studio was overtaken by color, hairspray, pom poms and tons of pep!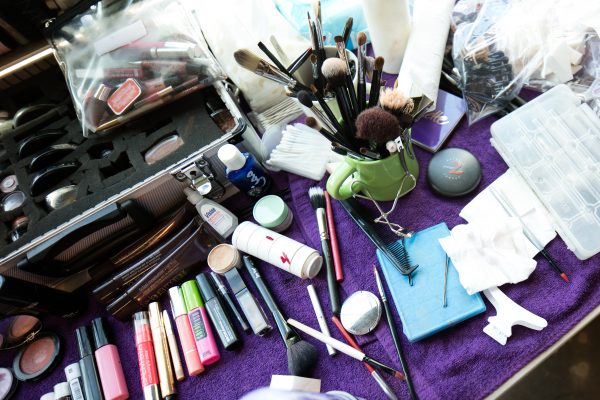 Glamourous photoshoots require glamourous setups. There was no shortage of makeup on hand. Our studio has lots natural light to get the models camera ready.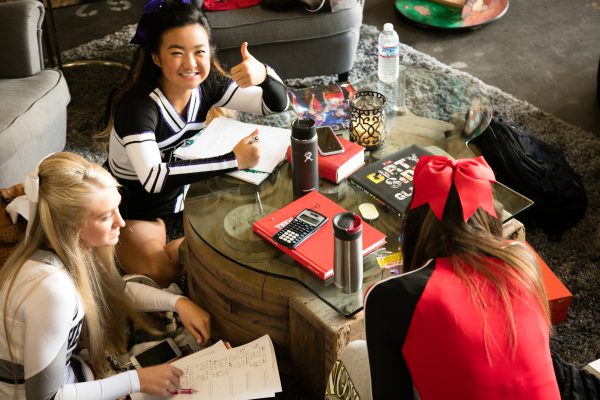 Being a high schooler on the set doesn't mean getting the day off. These young women were hard at work in between shots. We asked what their favorite part of being in the studio was:
"There are so many good snacks!"
"Getting to know others teams outside of the competition."
"I can nap on the couch until it's my turn to be in front of the camera!"
We love working with kids! Emerson, the youngest person at the photoshoot, had a lot to say regarding her first modeling gig: "It is exciting. I like when they did my hair. Everyone is kind here and it is fun" adding, "I hope to get into karate next year."
Big, grand productions are a specialty of ours at both the Portland and Seattle locations!  We are more than a photo studio; let us handle the model releases, food, and all other behind-the-scenes needs. Give us a call and take over our studio.