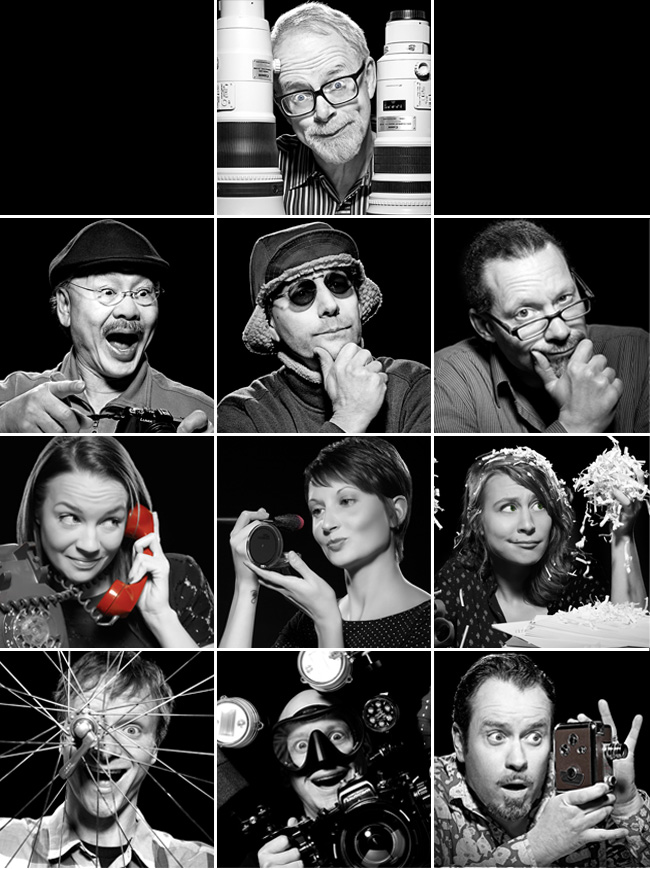 We've been in business a long time, working with some clients for a decade or more. To us, the client relationship is paramount, and we go above and beyond to nurture it. What would you experience if you were a client of ours? Here are some direct quotes from our Team Members about what we mean when we speak of "Studio 3 Customer Service:"
Client Relationship Manager Jessica Lynes:
We take the time to anticipate our clients' needs, ensuring that they have exactly what they need/want before they even know that they need or want it!

We always have their "favorites" when they're here: foods, drinks, music, etc. is met with a "Wow! Thank you so much, I can't believe you remembered!"
Portland Producer Liz Swales:
We get the client's job done: efficiently, flawlessly, and simply, while exceeding their their expectations.

We take care of them like royalty…AKA feeding them fun and amazing food!
Chaos Wrangler Niki Gillespie:
We streamline the behind-the-scenes details to ensure the smoothest client experience. Clients love our process but never are over-aware of it. No bottlenecks.
Seattle Producer Kaitlin McMillan:
We will do anything! If the client wants it done, we'll get it done for them – no hesitation or questions. Any budget, any client, any person, any product… we have a solution for even the most difficult of requests.

We create an "atmosphere" while a client is on set: you can bring your laptop and do work, you can play ping pong when you're just here tagging along for a shoot, you can watch the news and drink coffee with your feet up on a couch. We inspire creativity and hard work all while in great company.
Digital Artist Carl Beery:
Clients appreciate our experience in pre-media print and web production. Knowing how print collateral and websites are built helps me ask the right questions before problems arise.

Years of experience interpreting markup also helps us make the edits that clients want to see, ensuring a flawless final outcome for all.
Digital Artist Tom Radio:
We make the impossible POSSIBLE when it comes to post-production!
Video Director David King:
We care about building relationships throughout the creative process and we keep client satisfaction as our #1 goal.
Photographer David Bell:
Listen. Pay Attention. Make them the most important thing happening then and there. Make it fun.
Photographer Craig Wagner:
We always try to give our clients more than what they're initially asking for (like different angles on the same setup), and we are ultimately flexible when working. We won't consider the creative brief set in stone, and are bold enough to run with an idea, which clients appreciate on set.
Photographer and Studio 3 co-founder Henry Ngan:
By offering them any level of service they need to make their projects a success.

By thinking out of the box creatively to provide a unique vision and fresh look.
Photographer and Studio 3 co-founder Jim Felt:
We always follow through on our promises.

We care about the future relationship with every single client. We value their friendship and the ability to create fun images for them. We are proud of our relationship with each and every client, large or small.
Can't wait to experience what it's like to be a Studio 3 client? Reach out and bring us your next project. You'll experience all of the above…and more.
Related posts: