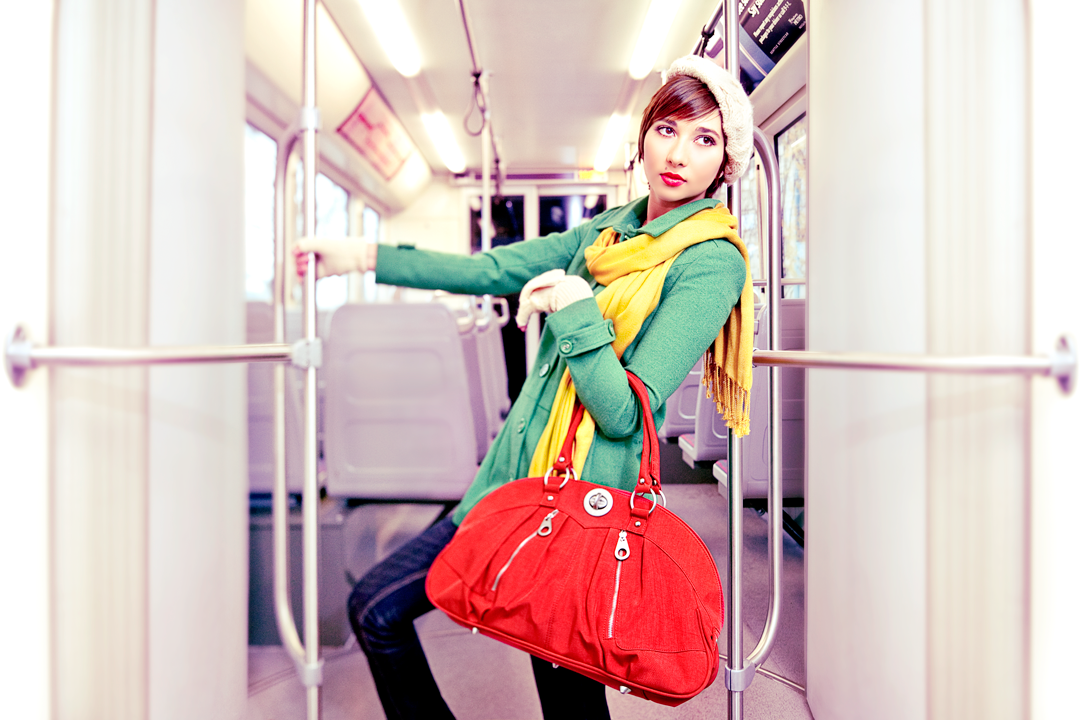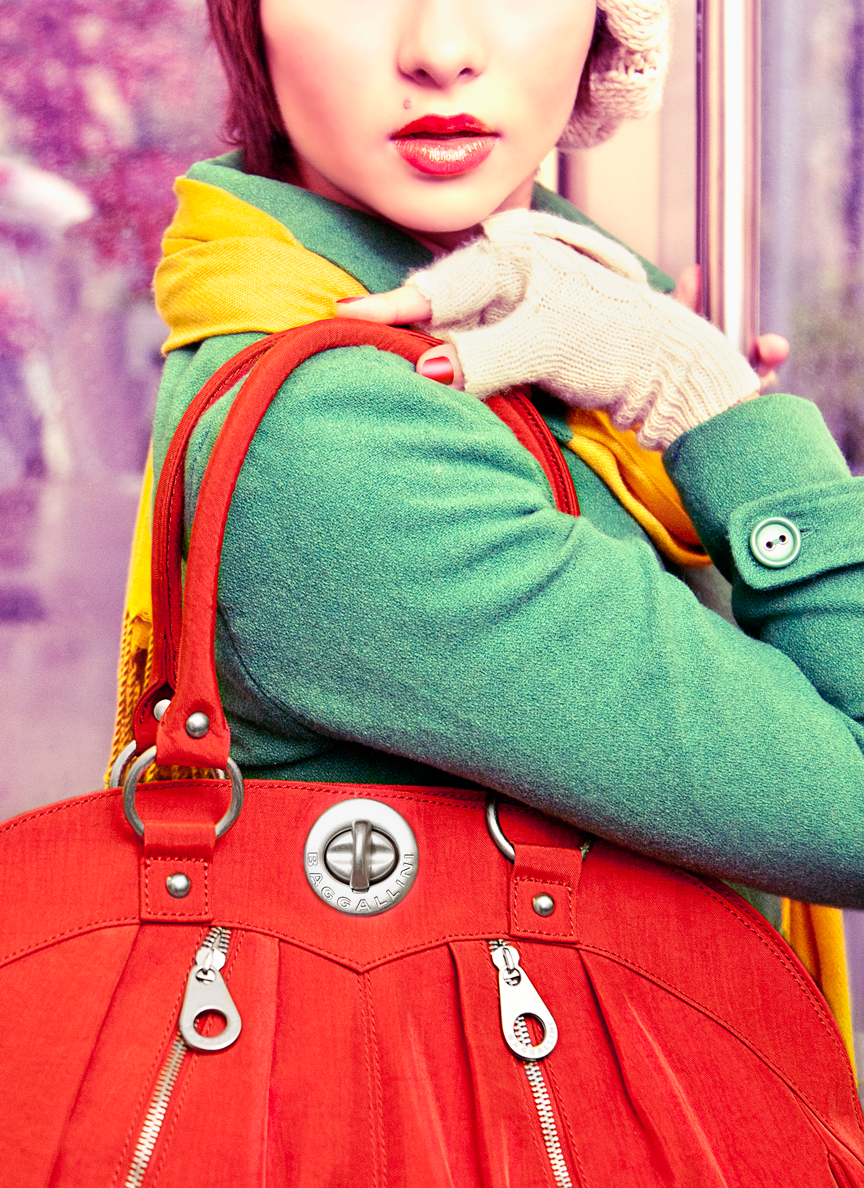 With the year coming to an end and a couple more chilly months on their way, it's the perfect time to start expanding those winter wardrobes.  Here in the Pacific Northwest, we know it's always important to stay dry and warm, but why not look good while doing so?  Studio 3, Inc. Seattle got stylishly adventurous while working on some fashion photography for a Baggallini advertisement pitch!
Check out the fresh winter fashion photography, Studio 3 style, below.  Our photographer, stylist, and model spent the day on location (well, many locations), riding the bus around downtown Seattle to get these awesome shots.  What a fun surprise it must've been for their fellow riders to realize they'd found themselves in the middle of a photo shoot, out in the wild!  In true Studio 3 fashion, even a normal city bus can be turned into a stunning runway on wheels!
As we love to do, we at Studio 3 have made our little list of favorites again, and this time it's all about our go-to winter accessories, the things that help us survive that cold winter breeze and let us look and feel good doing so:
Hoodies
The must have-staple of any wardrobe, hoodies are probably one of the greatest things ever invented.  They warm your arms and head like a wearable blanket and are the perfect way to start any layered outfit.  Wearing a hoodie is like wearing a hug: warm, soft, and full of love. 
Beanies
When a hood isn't enough and you need to get that head warm (and you also want to look cute, of course), it's time to whip out the trusty knit beanie.  If a hoodie is a hug that stays with you throughout the day, a beanie is a wearable pat on the head: comforting, encouraging, and feels like you're home.
A Cool Ceramic Mug
You know how drinking Coca-Cola out of a tall glass bottle just tastes better than out of a can? Well trust us, the same goes for every warm beverage and what you drink it out of.  Our surefire way of feeling comfy and cozy in the office on cold days is by sipping our tea, coffee, hot chocolate, and every now and then a hot toddy out of our personal favorite mugs.  If a hoodie is a portable blanket for your outsides, then a warm drink in your best mug is a blanket for your insides! 
Stay warm, but also fashionable, dear friends!
To View More Fashion Photography Check Out Our Website!
Related posts: