We asked and you all came through!Our first ever Studio 3 photo competition brought us tons of awesome, interesting, funny, and crazy photos from some awesome artists.Thanks so much to our creative community and friends for participating!It was so hard to find our favorite among so much great work, but we've finally reached our decision!Everyone at home, use those fingers as drumsticks and give us a drum roll please.And the winner is…
Robert Welch!! Congratulations Robert on winning the inaugural Studio 3 photo competition in the FREESTYLE theme! As a freelance photographer from Renton, WA Robert enjoys shooting human emotion and energy. "Crazy Train" had us from the get go with its vivid colors, psychedelic swirls, and wacky subject. Robert captured the base photo for this amazing image in broad daylight while he was at a block party. Then, he used the smudge tool in Photoshop to produce "the somewhat metallic looking super tube to hell".We really enjoyed that more than just taking a cool photo, Robert thought to alter reality in his image, using his original photo to create a wormhole of movement. I think I speak for everyone at the studio when I say I don't know whether I want to run from this crazy looking, smoking clown or hang out with him!Robert's long-term dream is to own and operate his own portrait studio and to venture into the wilderness to capture fine art landscape. We think Robert rocks and we are looking forward to seeing more of his work in future competitions. Check him out at www.illuminatedphotographe.com.
We're so happy and thankful to have had all those who submitted work as part of this first competition!It was great to see what the creative community out there is working on and inspiring to see you all striving to reach your goals!Check back for more competitions soon, we can't wait to have another!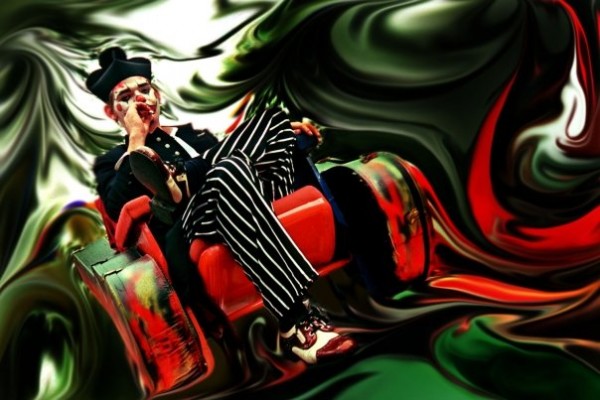 Related posts: