Dana Jonas was getting her fashion photography on! Her good friend Peter Czar designed the epic clothes featured in the photographs. We were also lucky enough to shoot in a beyond gorgeous home, we are talking museum quality, the house was unreal. When we say unreal, it not only was gorgeous, it was full of beautiful props, furniture, knick-knacks and artifacts galore. Couldn't have set the stage better for this 30's fashion photography shoot. As most fashion photography shoots, this one was inspired by the clothes. We couldn't have asked for anything more shimmering, delicate, & feminine! Thanks Peter Czar. As for Dana, she has a few words of her own:
Oh man, I felt like a bull in a China factory! Although, thank god, I wasn't. I remember there were little tea-cups sitting out, and I thought to myself "those are probably worth more than my car". Haha. On the serious side of the things, the shoot was fantastic. For the first picture, I was bleeding a light head to get the power down on the lights, and turned the head around the face the wall behind me. The wood in this house was a beautiful dark, almost red color. The light gave the shadows in the picture a beautiful amber tone, and created the reflection on the antique throttle. The model was gorgeous and I couldn't ask for her to wear the gorgeous clothing creations any better. The lighting, the fabric, everything came together so perfectly. There are those incredible moments, when everything just comes together so perfectly. Those are the shots I truly live for and what makes fashion photography more then just a picture, but more like a toast to the clothing itself.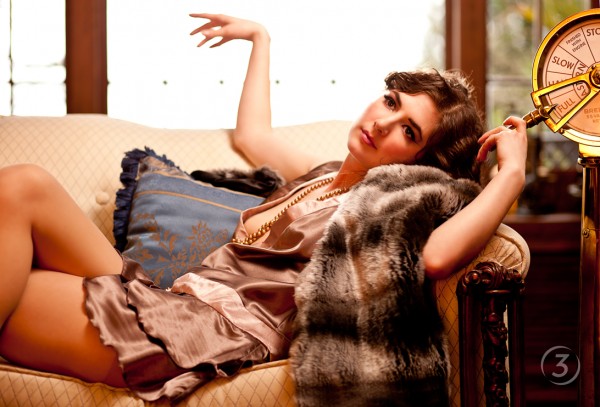 To Check Out More Gorgeous Images Visit Our Website!
To Learn More About Peter, Check Out his Website!
Related posts: