Photographer Craig Wagner at Studio 3 worked on this upcoming HALLOWEEN image! See below for the scary story.
This Halloween morning started out like any ordinary morning.  I arrived at the studio in the eerie dark, Starbucks coffee in hand ready for the days work.  I'm usually the first to arrive at the studio, but today I noticed something odd!  The back door was propped open and the alarm was not activated.  I peered inside not quite sure if it was safe to enter.  Behind me I heard foot steps, as I turned I was startled by our studio producer Rachel Meyer.  I was glad she showed up when she did since now I'm not alone…  Once inside I hit the lights, NOTHING! I grabbed a flash light from the cabinet and we started to head for the circuit breakers.  As we entered into the darkness of the wood shop, I encouraged fearless Rachel to lead the way, my trembling hand holding the dimming flashlight.  Suddenly I heard the deafening sound of a chainsaw with the words, "FLESHRIPPER" written on the blade! So I bolted…out the back door alone. As I ran down the street, I realized…..I survived my meeting with THE FLESHRIPPER!

– Studio 3 Survivor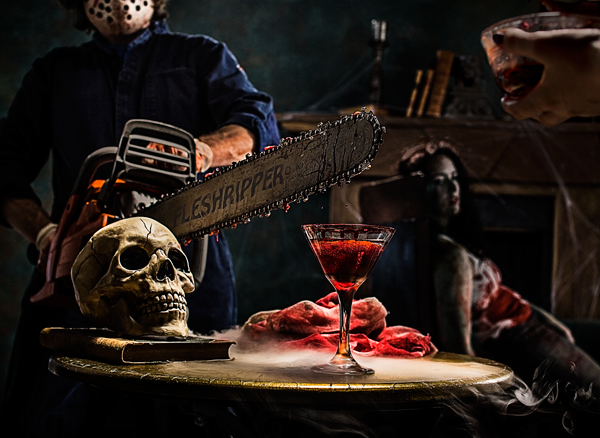 THE FLESHRIPPER IN ACTION! Coming to a studio near you.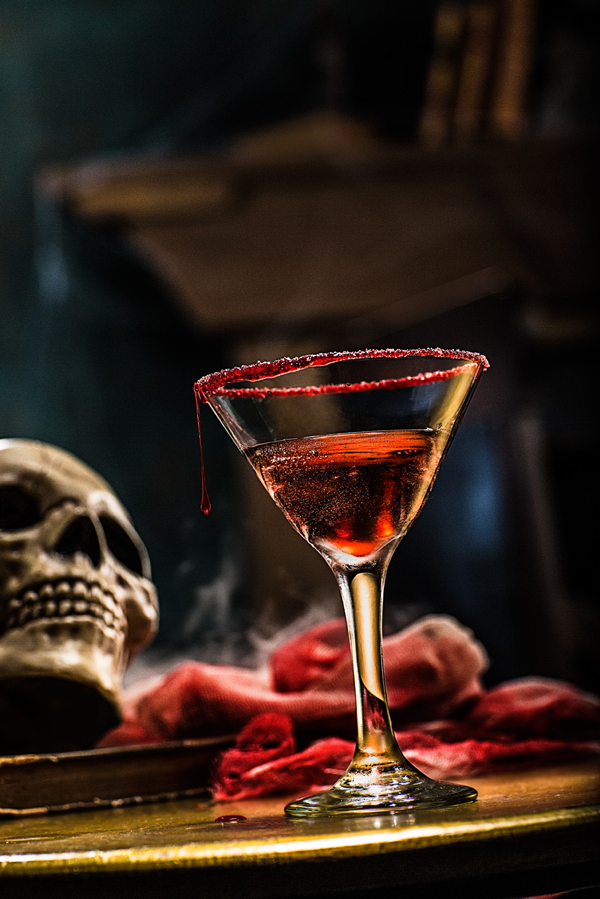 Try your own, "Fleshripper Martini"! You might be one of the lucky survivors…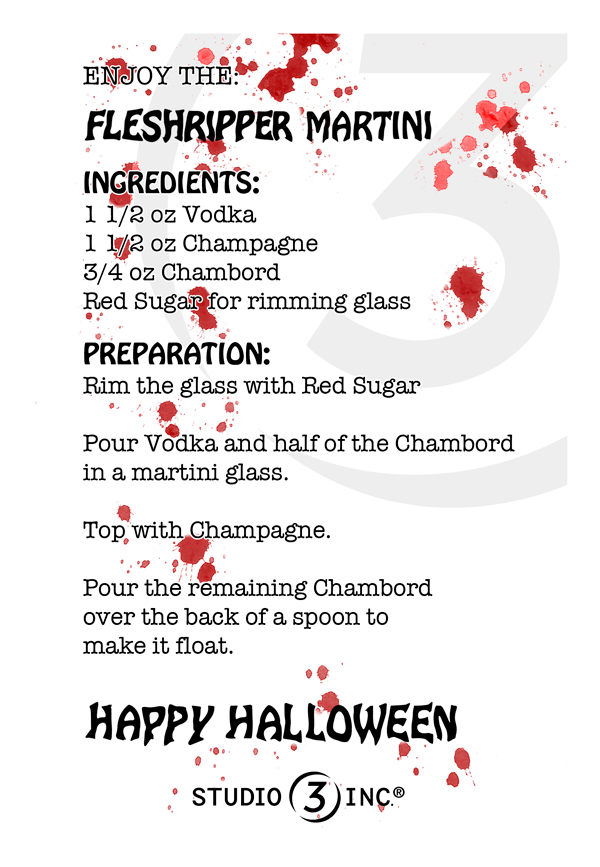 I can't really say where my inspiration came from for this image, perhaps it was from listening to Cosby's "Chicken Heart" way to many time as a kid. What ever the exact inspiration we had a blast in the studio. Myself and the crew definitely had the "ghoulish spirit" this year. We pulled together props to build the set, sprayed fake blood all over our Studio Producer Rachel, and Matt chose to play the part of Michael Myers. We were ready to go! This is the type of scene I love to light because it's dark and moody with subtle details. And the blood made it a fun challenge!
I found shooting with our Canon system exporting into Lightroom perfect for this adventure and of course I used my Speedtrons. I wonder what the sequel will be like. – Craig Wagner
Related posts: