Get into the groove with Studio 3 rockin' Sol Republic headphones! We couldn't help but turn up the volume and jam out on set while shooting this stylish piece of headgear. With the beautiful warm sun peeking out, it's the perfect time to whip these bad boys out and sport them into your everyday wear and routine! Take notes from the greats like 18 time Olympic Gold Medalist Michael Phelps, or Hip Hop legend Grand Master Flash; not only do they swear by the quality in it's "boom power", but it also adds that extra bit of swag when they step out the door with these.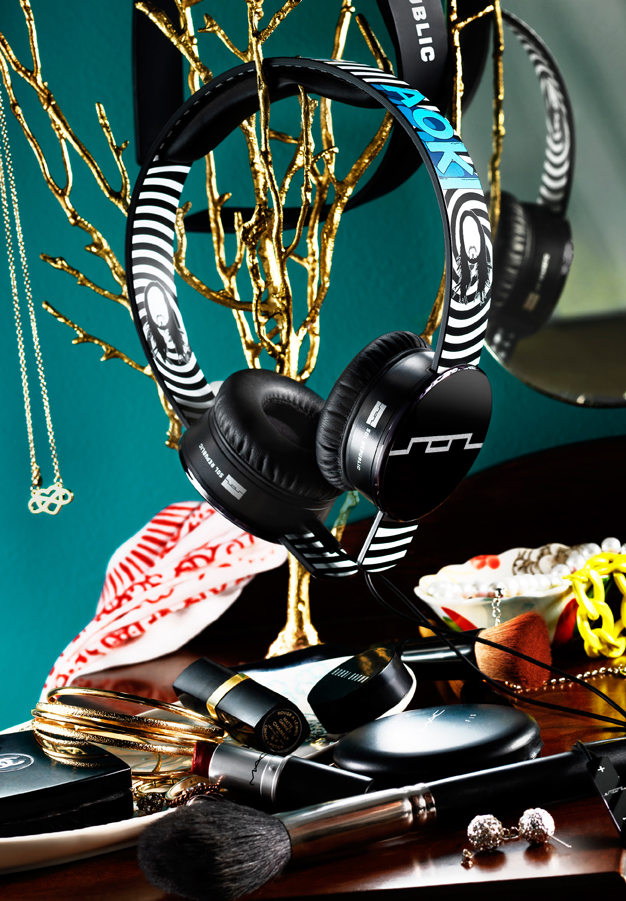 Just a few short years ago, Sol Republic was just a business plan starting out in a Wilsonville, OR based company. Scott Hix, one of the founders, had a plan to attack the premium headphones market. Alongside Hix, co-founders Seth Comb, and Kevin Lee – who played a key role in the Dr. Dre headphone success, put their business plan in motion. Within months, you were able to find Sol Republic Headphones at every Apple Inc. and Best Buy Corp. retail store around. They were featured in publications such as the Wall Street Journal, Rolling Stone, Men's Fitness, Men's Health and InStyle.
We are always inspired to learn of Oregon based companies making a worldwide presence! Represent the NW swag and snag you a pair – make some noise for Sol Republic!
Related posts: