In the honor of the Portland Trailblazers' new–school talent like Damian Lillard, LaMarcus Aldridge, Wesley Matthews and team fighting their way into the NBA playoffs this year, we thought it would be fitting to showcase a shoot we did of a couple of Rip City legends! Clyde Drexler and Sam Bowie are not just your average NBA players (which is a huge accomplishment in itself.) No, these two changed the game.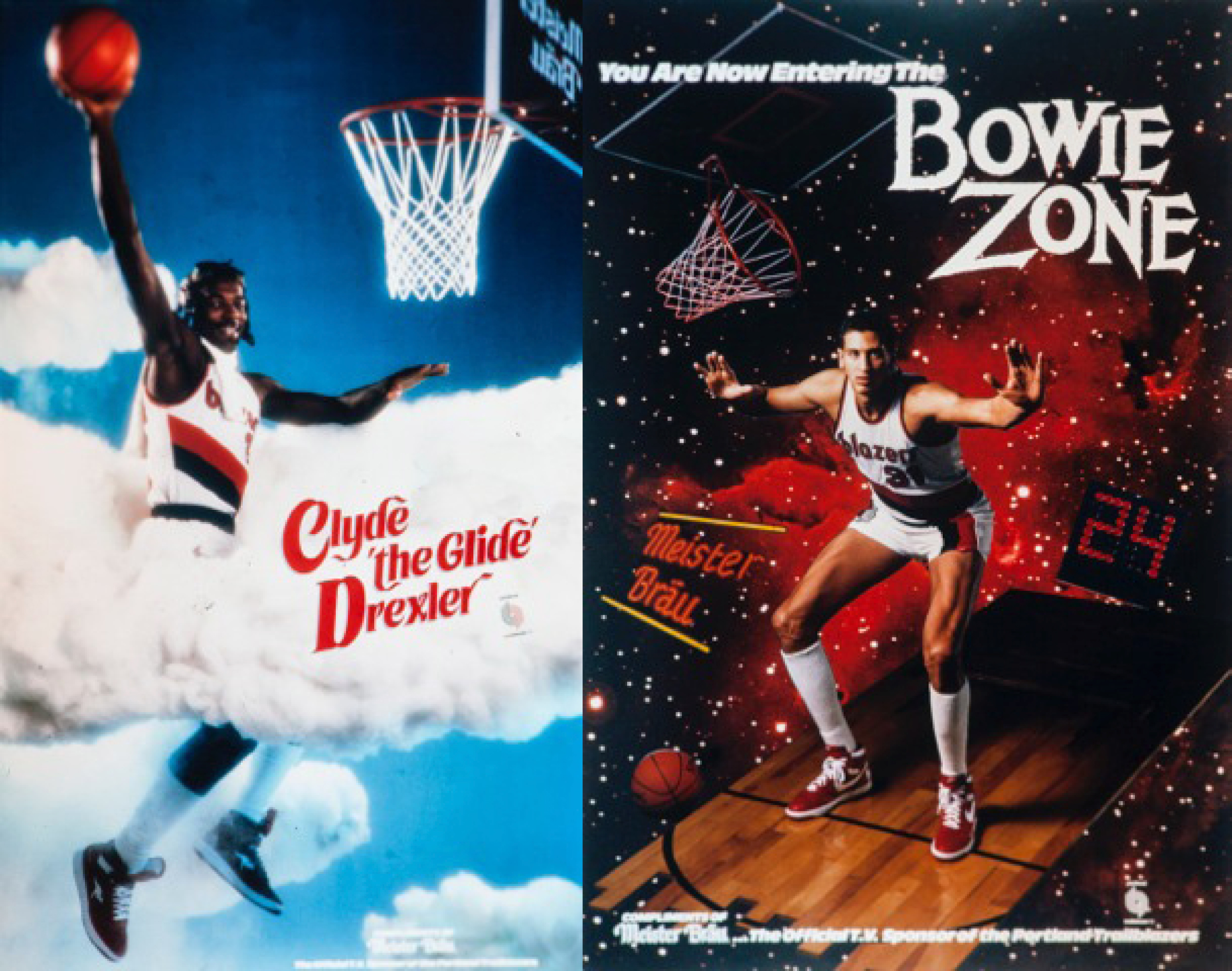 Effortlessly earning the legend title, Clyde Drexler was not only a trailblazing star; he's a Gold Medalist and key player in the 1992 US Olympic Dream Team, and also happens to don one of those shiny NBA Championship rings. Drexler laid the foundation down in Rip City for incoming stars like Sam Bowie, who was second pick in the 1984 draft. Bowie showed up and showed out during his first year, earning him a spot on the NBA All-Rookie Team. You can only imagine how ecstatic Studio 3 was to receive the opportunity and honor to capture these stars in their prime.
At Studio 3, we honor icons of our own – the ones behind the camera. Studio 3 legend, Craig Wagner, had the amazing opportunity to work with Drexler and Bowie. Sharing the responsibility as they do to lead the way, many have come after Craig and learned much of what our All Star has to offer. Studio 3 is lucky to have it's own Dream Team consisting of its founders and original shooters, Jim Felt and Henry Ngan. To our lead shooters that have played for our team for almost 30 seasons now, Craig Wagner and David Bell. Not to mention our up and coming rookie squad with explosive talent, Chris Eltrich, Jonny Brandt, and Erik Knudsen. A team can't be complete without it's bench and it's cheerleaders, which is the role that the rest of this squad proudly inherits! Studio 3 is the NW All Star Team of Photography, and we look forward to those Championship opportunities, one shot at a time.
Related posts: