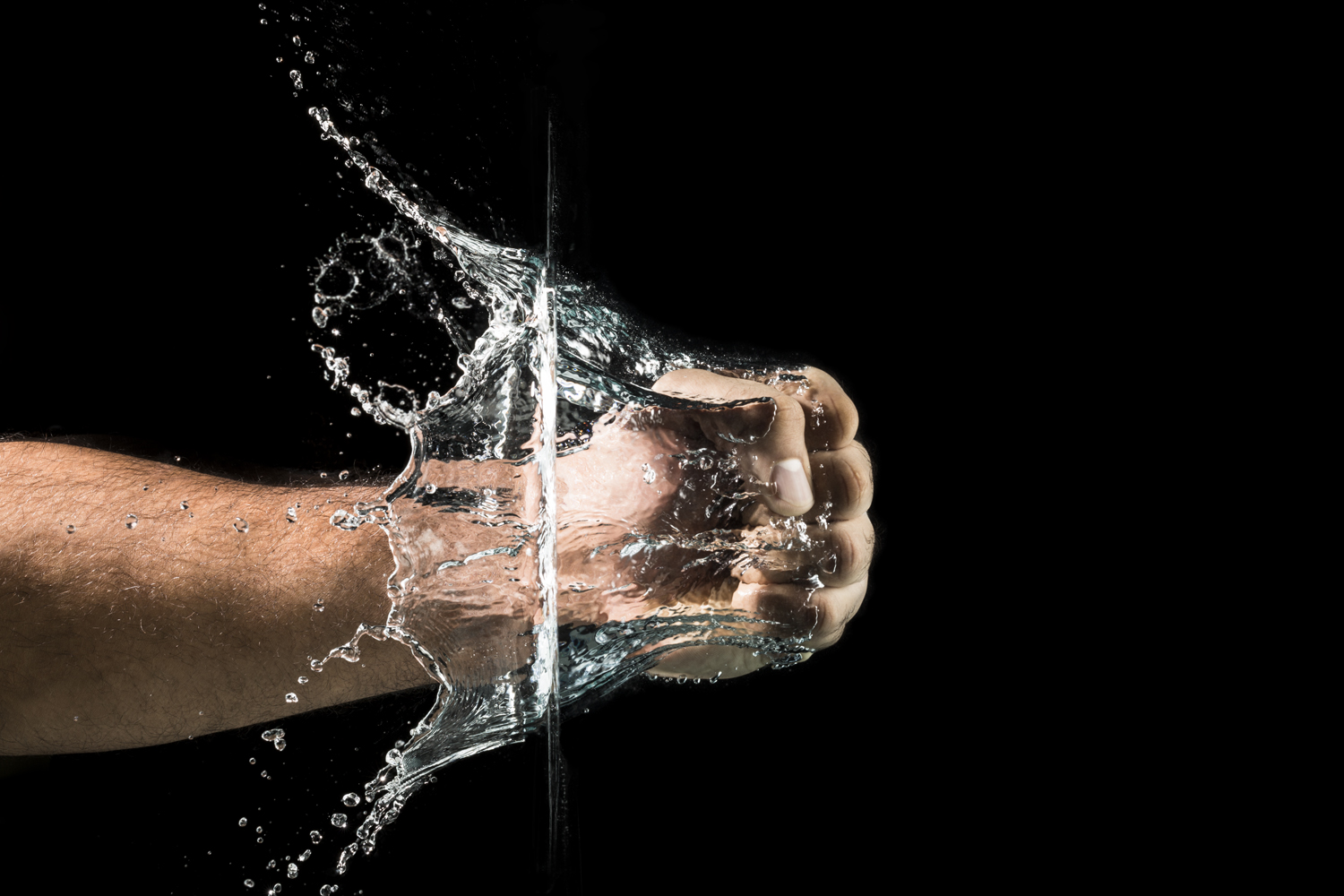 Talk about making a splash this summer! Studio 3 has been heating up on set- this time with one of our fun and creative clients, Frank's Garage. The team at Frank's called us to help them visually illustrate the many qualities and characteristics of Polartec High-Performance Fabrics. The goals for these images were to portray the waterproof protection and breathability of the NeoShell outwear fabric. After the production meeting, photographer, Craig Wagner couldn't wait to get his hands dirty…or soaked. As always, he came up with a great solution for capturing this fist going through water:
"I knew Broncolor's Scoro S power packs would provide control of the high flash duration needed to freeze the action without giving up the output needed to capture this image. Our initial approach was to shoot using a H4D-40 Hasselblad and our IR trigger setup, but found that the inconsistent speed of the punching fist didn't give us the results we were looking for. We switched to our Canon 5D MKIII to take advantage of 6 FPS burst rate. We then made adjustments to the Scoro packs and after a few attempts, the model and I were in sync."
Many different oils and lotions were tried on the model's hand to reduce drag and create a smoother looking barrier between the fist and water. In the end, nothing worked better than some good-old fashioned baby oil.
So in the end, with a great concept, extraordinary photography, a fish tank and some baby oil, an image that packed tremendous punch was made. Add some punch to your photography, call us, we can deliver.
Related posts: