We were given a jingle by Eastside Distilling to get into the holiday spirit a little early with some videos promoting their new Holiday Gift Pack of themed liqueurs (yum!).
Our videos for their Potato Vodka and Marionberry Whiskey had impressed Eastside with their quality and had them coming back to Studio 3 for their holiday promotional needs (click on the links above to check those videos out!). Eastside had been using the videos on social media online, and found them to do well and create that coveted buzz – so more online videos were in short order.
Director David King crafted 4 videos promoting the Holiday Gift Pack and special recipes for each of the themed liqueurs: Egg Nog "Advocaat," Peppermint Bark, and Holiday Spiced Liqueur.
For the main 30-second promotional video the Team approached the brief by creating a vintage Mad Men-style office holiday party, with set dec, lighting, and tone to the piece all 60's-themed.
We then created festive recipe-specific videos for each liqueur:
The Hawthorne Flip
1 whole egg
¾ oz half-and-half
¾ oz Burnside Bourbon
Dash of red chili pepper (optional)
Dry shake, add ice, and shake again, strain and serve in a flute with peppermint chocolate drizzle and red chili flakes or a mint leaf.
The Mint-ini
In a mixing glass, add all ingredients over ice and shake. Strain into a chilled martini glass and garnish with cocoa powder.
The Snow Bunny
Mix brown sugar and a small amount of hot water in a heated glass to dissolve sugar. Add Holiday Spice Liqueur, cream, and fill with hot water. Stir, and top with whipped cream, sprinkle with nutmeg.
Behind-the-scenes photos on set: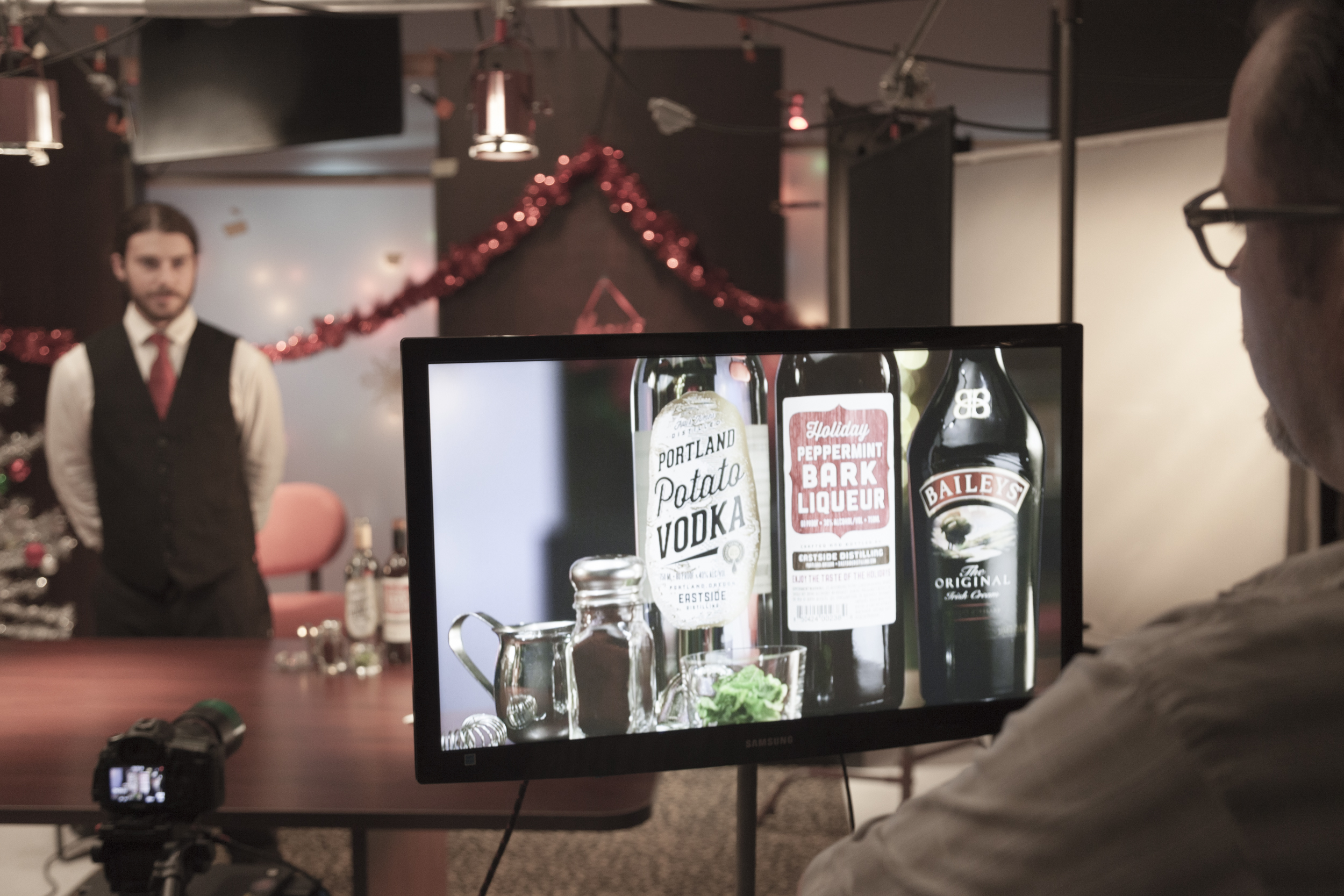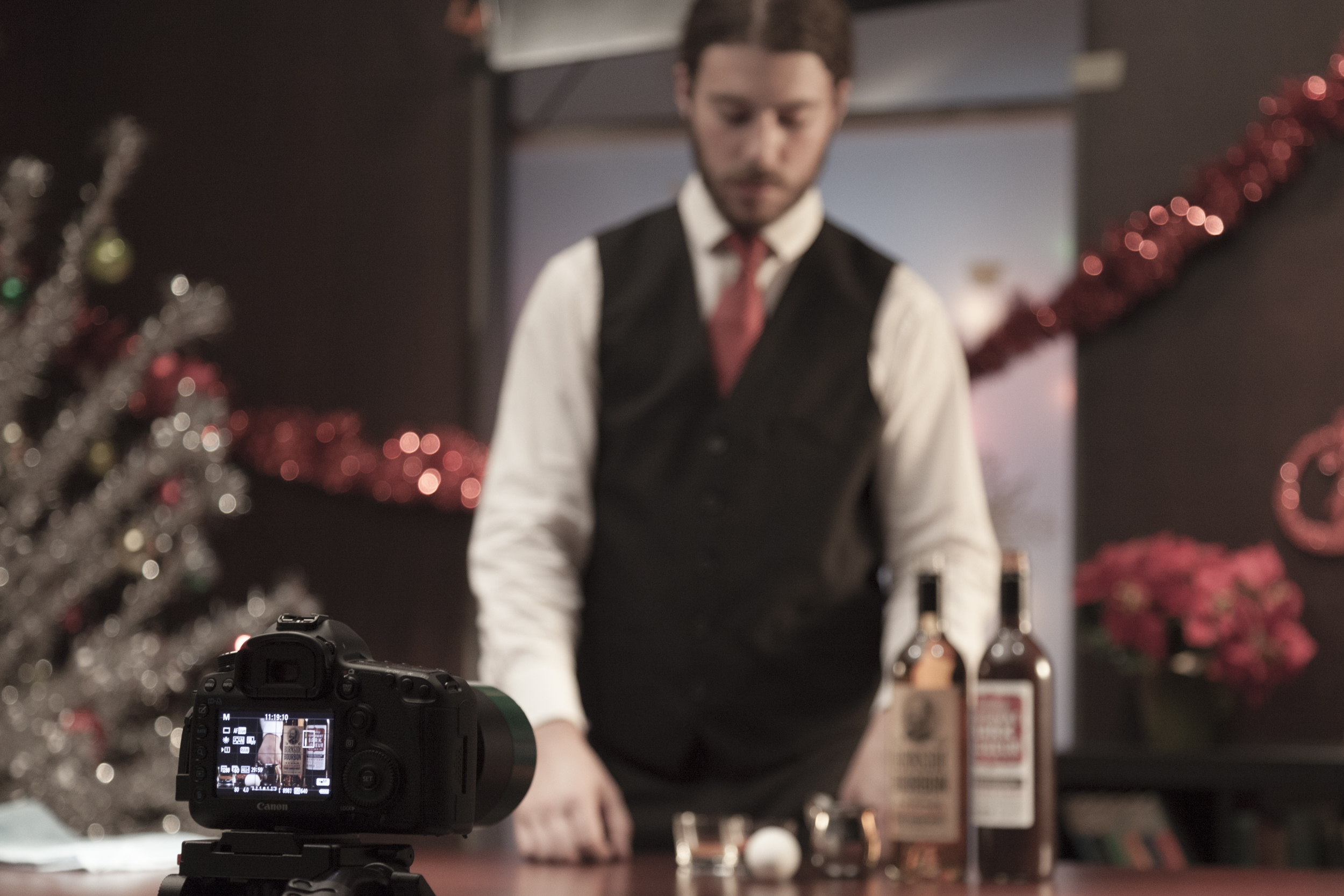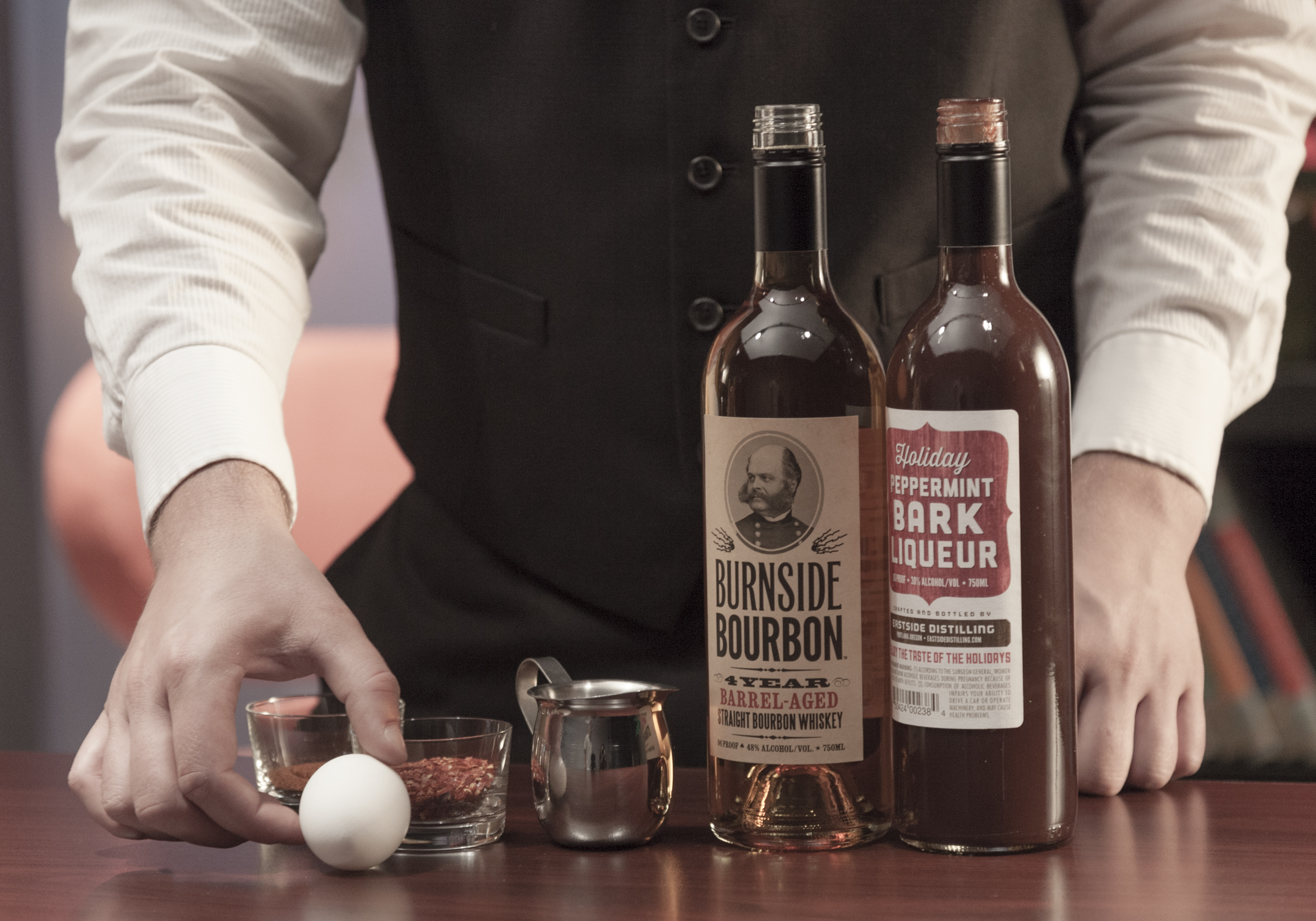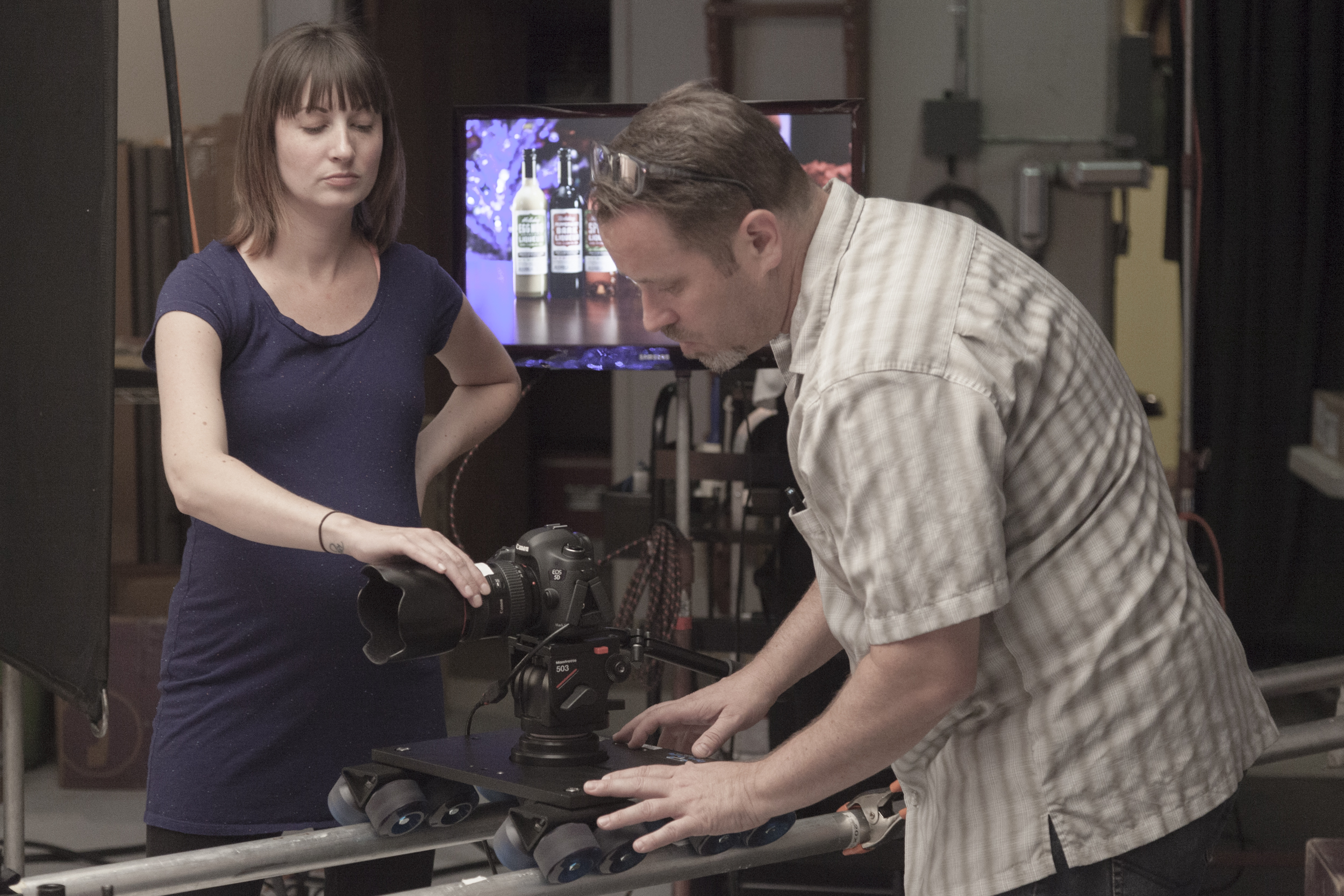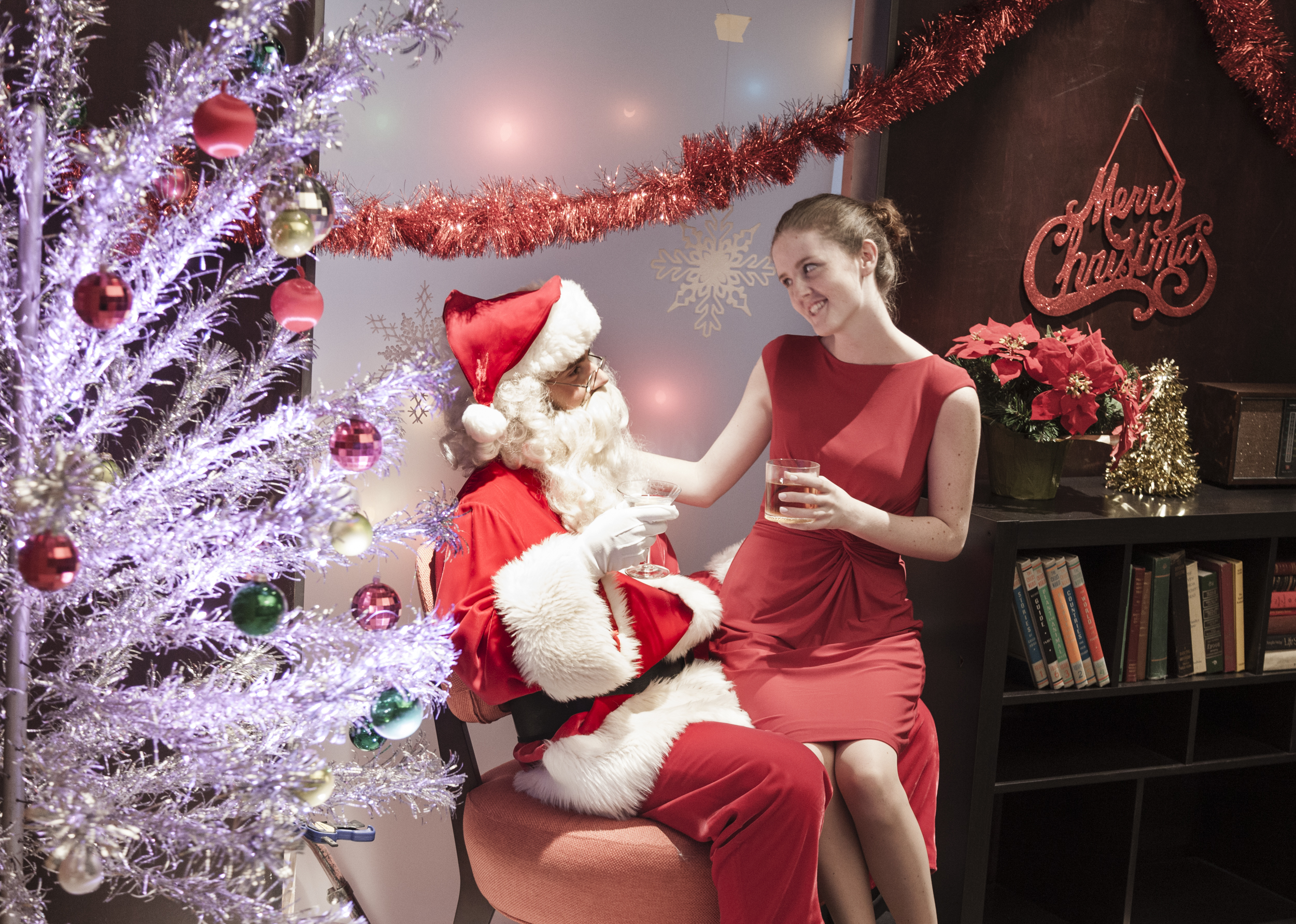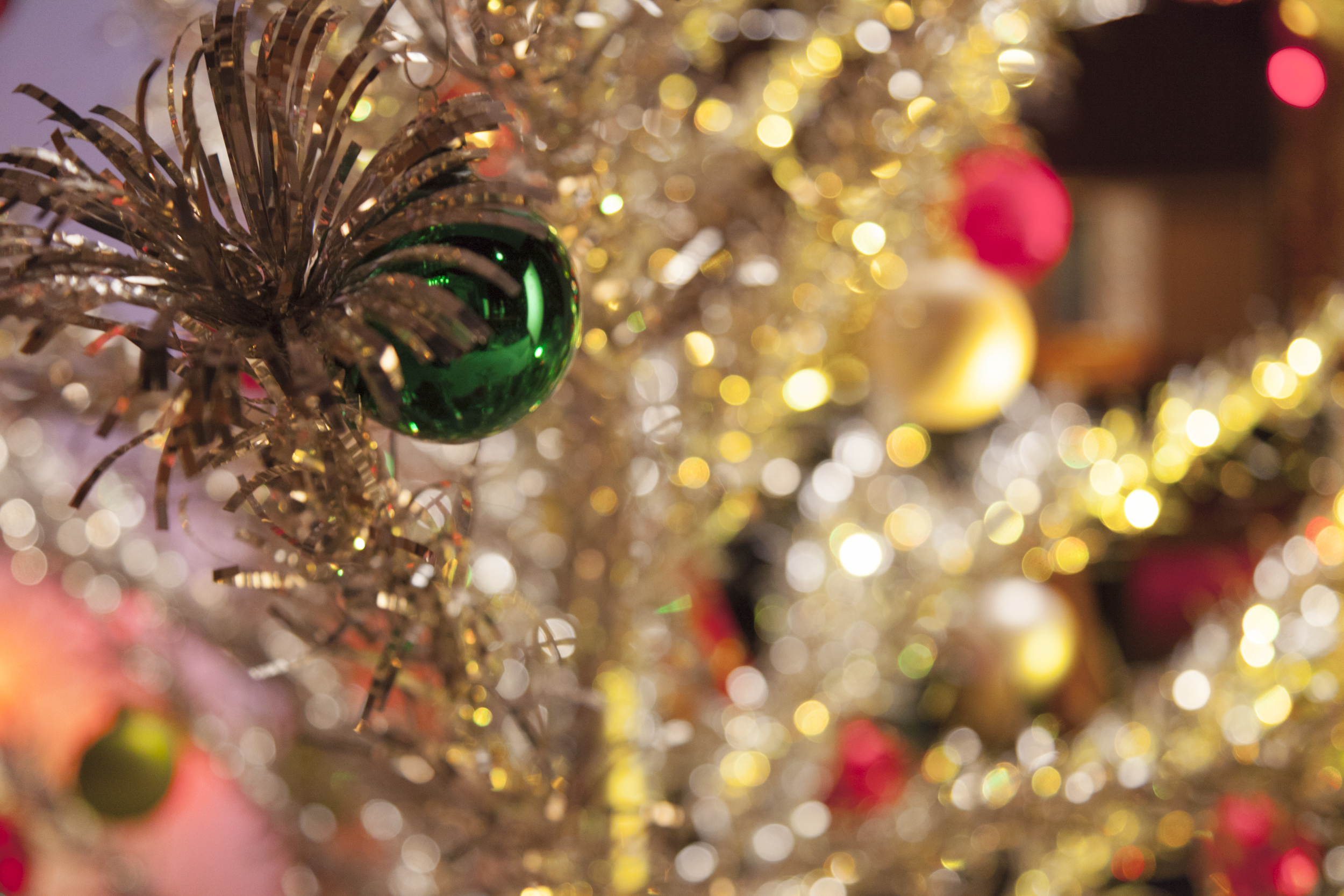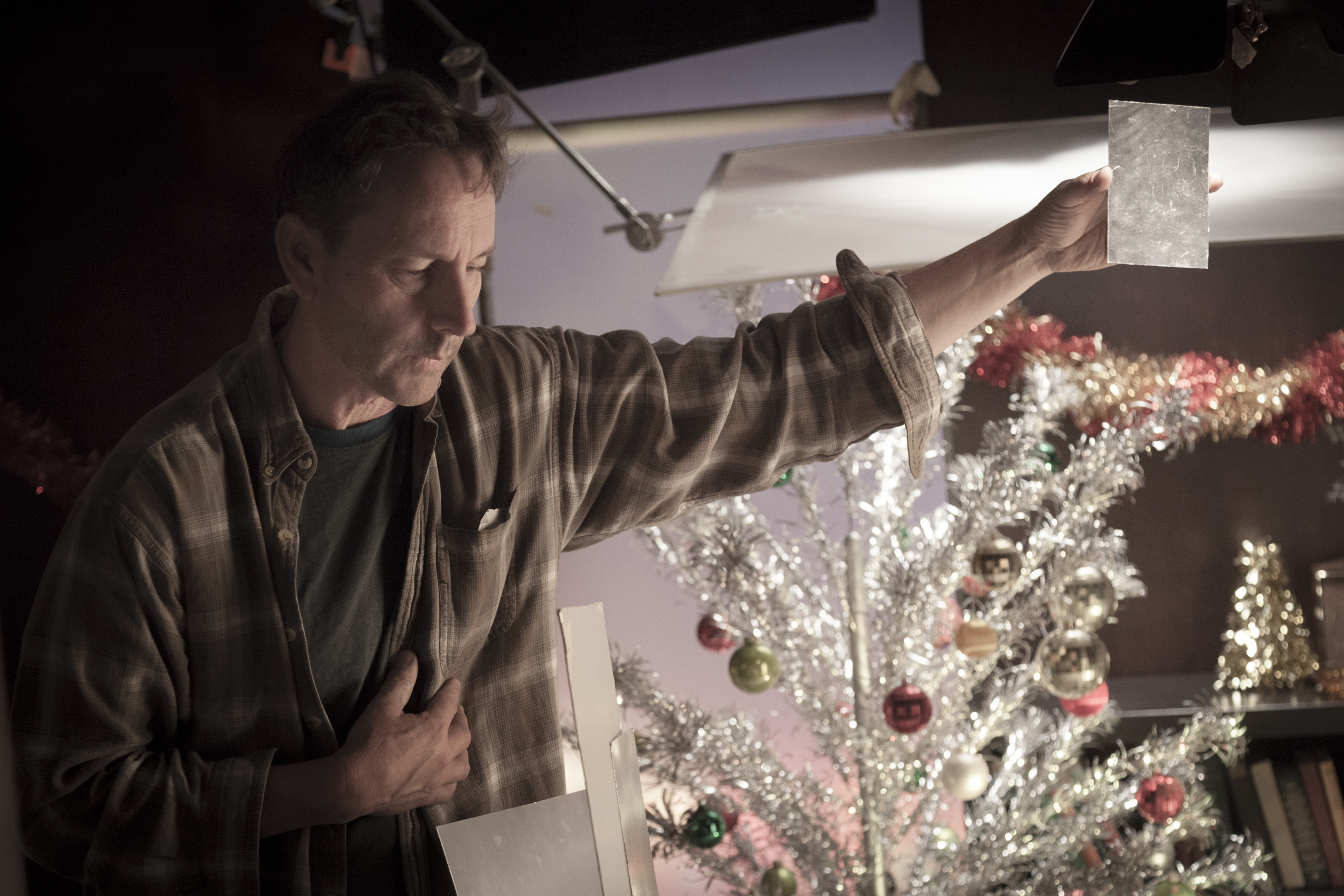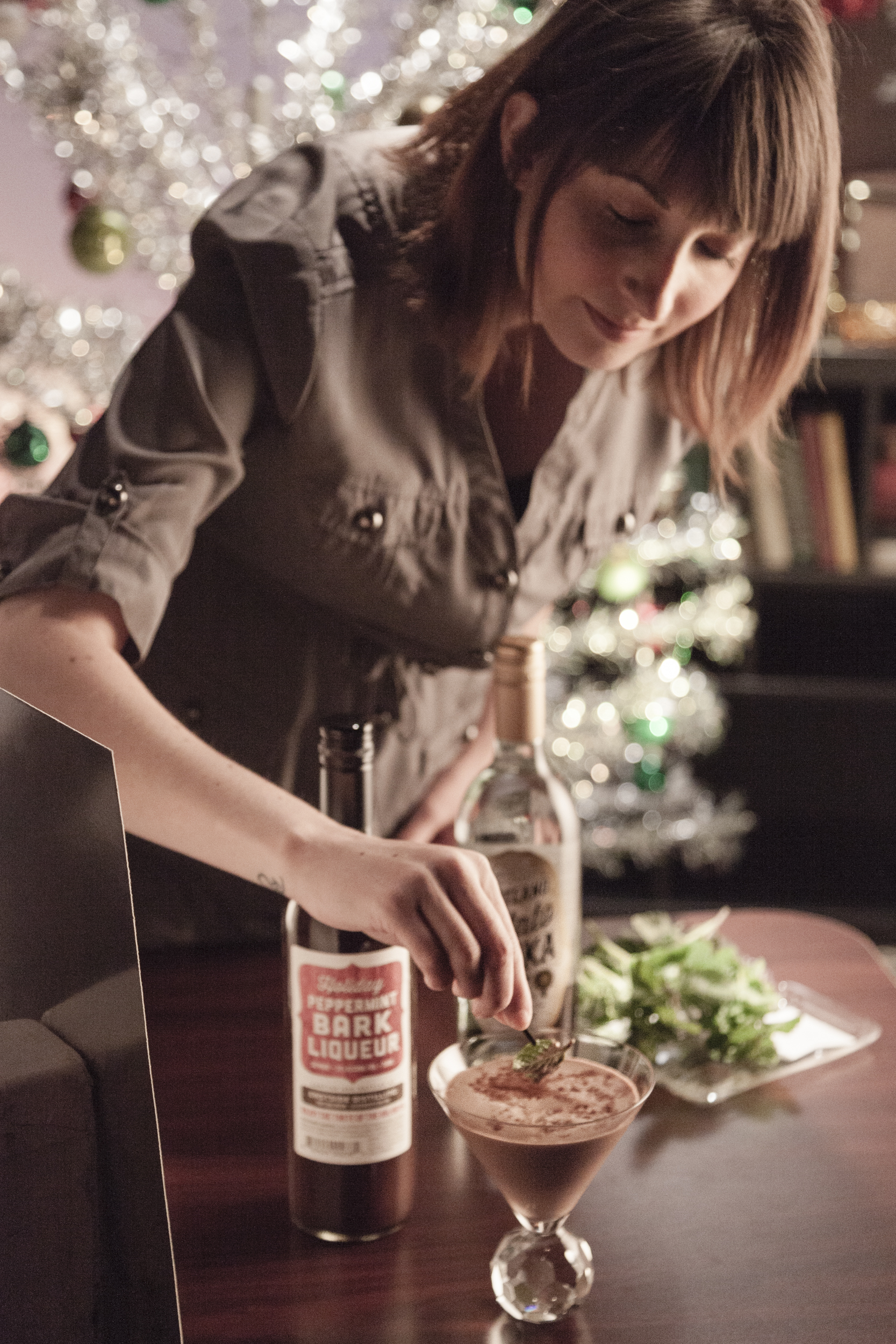 At the end of the shoot day, we decided to put together an extra short video: "Bad Santa," which is what might happen at the end of the night once Santa has finished his holiday duty.
Check out Eastside Distilling on Facebook and Twitter for updates, recipes, and delicious spirits to get you into that Holiday spirit.
And give Studio 3 a call to boost your brand's online presence with fun, fabulous videos that showcase your product and build that buzz amongst your customers. Bottoms up!
Director: David King
Lighting Technician: Craig Wagner
Props: Peter Corvallis
Producer/Set: Liz Swales
Bartender and Santa: Jonny Brandt
Model: Lacey Watkins, Muse Model Management
Camera and Equipment: Canon Mark III EOS, 60 fps, Dana dolly
Related posts: