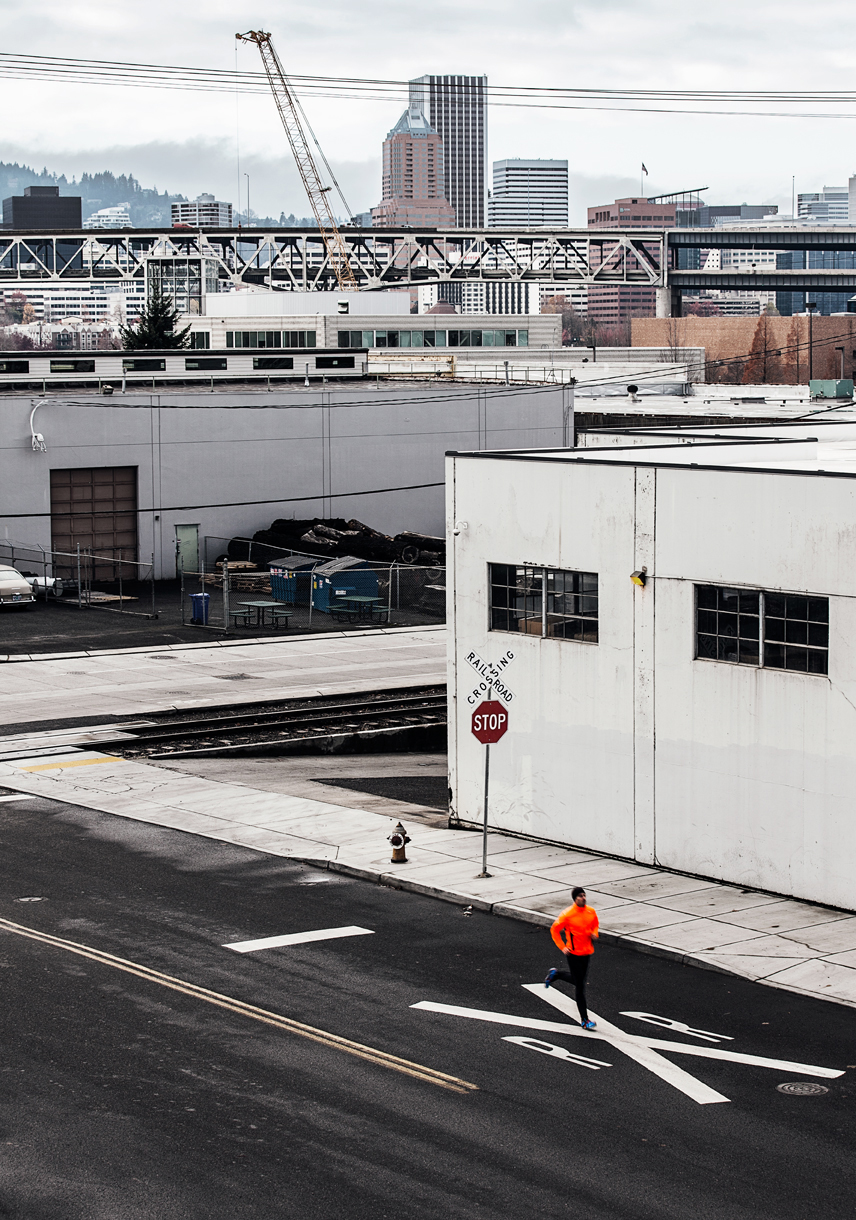 No matter the shoot, no matter the location, no matter the challenges…WE Make It Happen.
An on-location lifestyle photography shoot is no small feat, but photographer Jonny Brandt and the Studio 3 Team accomplished this one through careful pre-production, efficient scouting, and expert planning to coordinate an urban shoot with a runner on his morning jog.
But it's so much more than simply shooting someone in athletic apparel and trainers running through the city.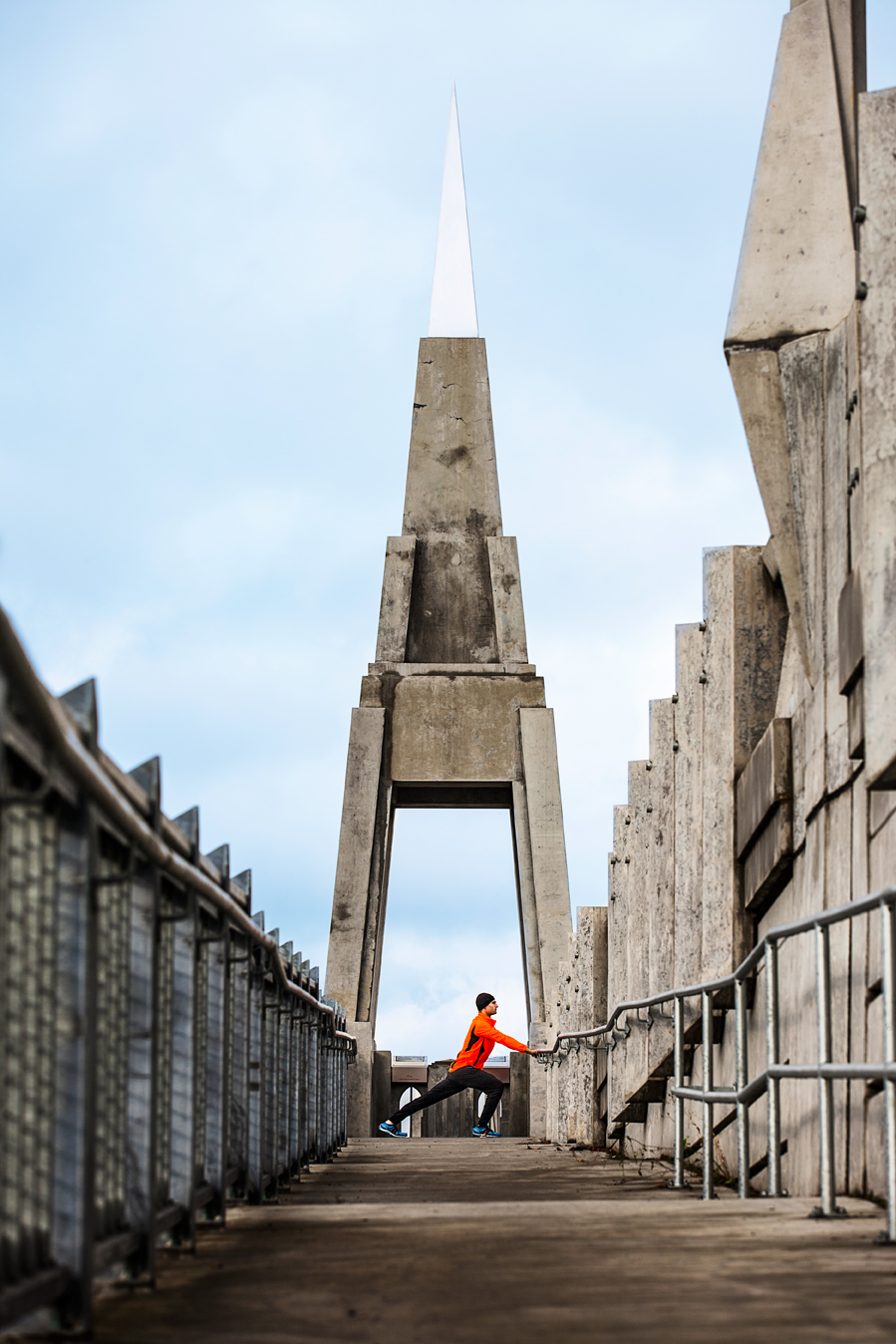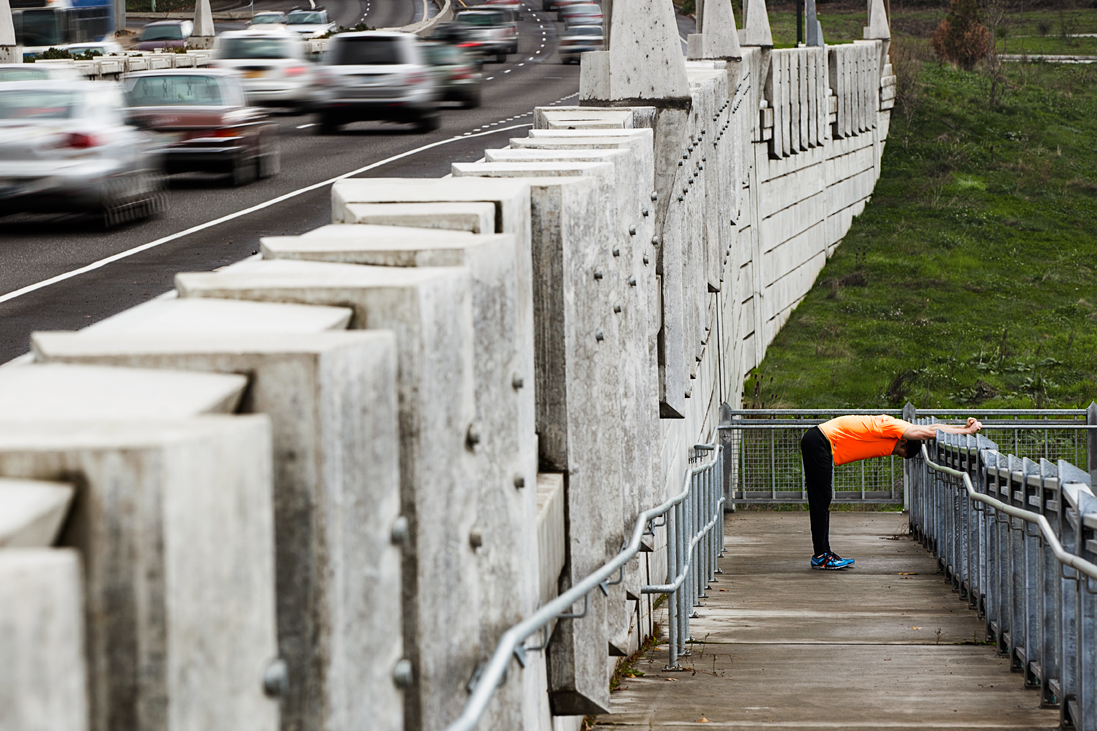 The monochromatic industrial SE Portland location was chosen to offset the hi-visibility performance apparel and shoes, creating a stark contrast for the bright running gear. The traffic in motion on the highway underscored the runner in motion. The shoot was coordinated on a cloudy day in order to flatten out the tones of cement and make the runner pop out, with no extra lighting involved. With a tight timeframe and a quick turnaround, our Team executed photography that stands out from the crowd and crafts the person in action as the highlight of each shot.
Casting, location scouting, stylist, wardrobe prep…we can make your life easier in the process. A shoot like this didn't just happen by chance. Go ahead, be brave: Contact us. There's a reason we have kept our clients.
Related posts: