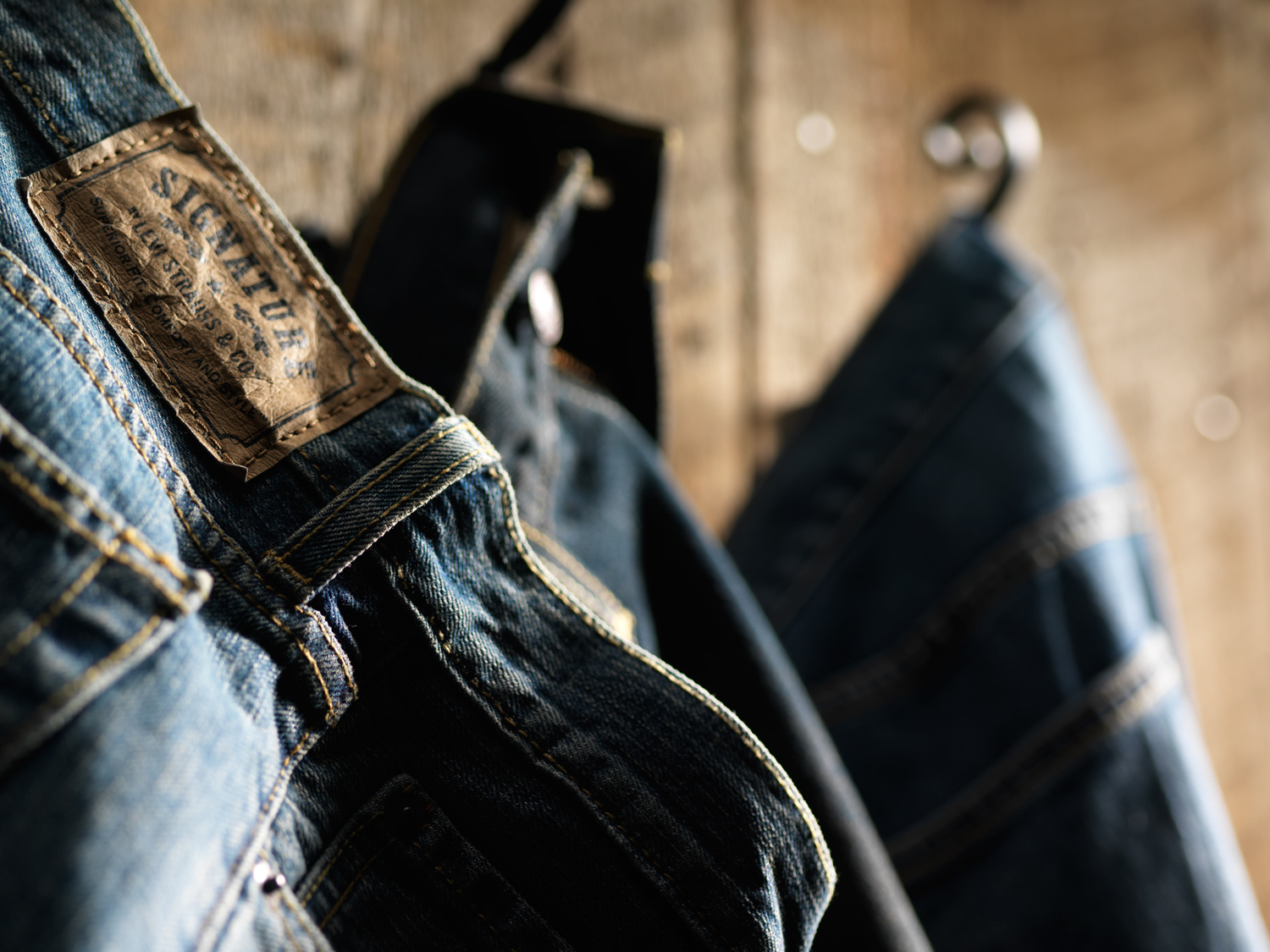 A Levi's® Guarantee
Cut from the best cloth. Crafted with expert care. Designed for the long haul.
At Levi Strauss & Co., quality always comes first.
At Studio 3, Inc. we do the same: WE Guarantee It for life. We stand behind our photography 100% and guarantee that it'll be the best you've ever seen, expertly tailored to your company and product. Because apparel photography isn't just about shooting clothes…it's about creating a mood, a feel, and encapsulating the brand message for the client.
Studio 3 captured Levi Strauss & Co's brand message by focusing on the iconic waistband label of their Signature jeans. The styling, the lighting, and the framing of this photo exemplify Levi's rugged, durable, and relatable traits, which convey quality and longevity to the potential buyer. With the lineup of other Levi's jeans and a denim jacket in the background, the customer knows that Levi's offers other products to choose form as well – all shot in a warm, early morning light to create a "hard-working" "everyman" feel.
When you're in the market for durable jeans with an enduring history, you'll chose Levi's. When you're in the market for unique commercial photography that makes viewers "get" your brand to the core, you'll choose Studio 3. Email us to experience our guarantee in person.
Related posts: