Jenascia Chakos rocks our socks off and we want you to know why! From the very first issue of DList she has been an avid fan and follower. Lucky for us she's been a  fashion stylist, producer, and editor for three years at the magazine. We have had the joy of working with this fantastic gal for a little under six months and let's just say it's always a blast.
Jenascia consistently tries to outdo herself, making sure every issue she releases turns more than a few heads. Her energetic personality is always appreciated on set and her eye for fashion styling helps make DList's spreads go from good to uniquely great. You can find her on set chugging a red bull or wearing her infamous fanny pack (which we absolutely love!), full of all of her favorite tools. Let's just say, she's always prepared! This wonderful fashion stylist is full of tricks that makes us wish she was our secret weapon on all fashion shoots Studio 3 produces.
In this busy lady's downtime she finds ways to create recycled fashion and enjoy her adorable little son. You may also see Jenascia modeling for a few local photographers and if you are into reality TV, you may recognize her from America's Next Top Model Season 2. She also has a way with words and won just under $50,000 on Wheel of Fortune. It's safe to say Jenascia is anything but ordinary.
Check out Jenascia's amazing fashion styling skills in action, from the awesome images below shot by our own photographer Dana Jonas and watching the DList video:  Paint The Town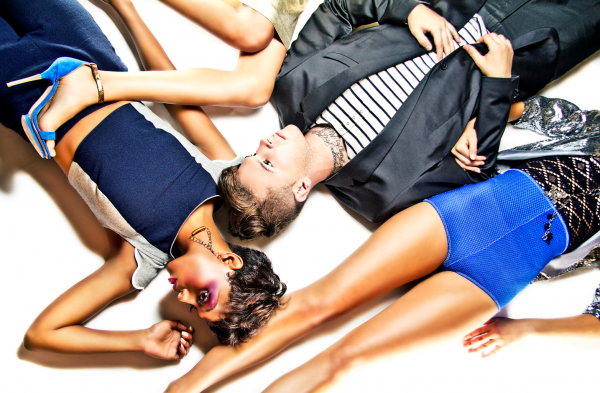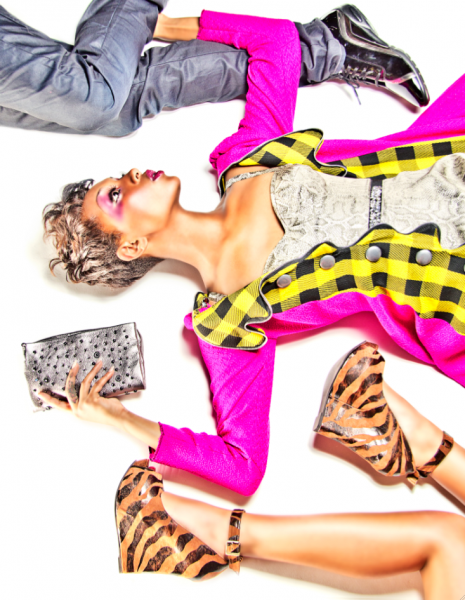 To see more of Jenascia's fashion styling pick up the latest issue of Dlist to see the magic right on the cover created in conjunction with Studio 3!
To View More Portrait Photography Check Out Our Website!
Related posts: