It's finally summer and that means summer food, like delicious fish…or sardines? David Bell Studio 3's Food Photographer had quite the challenge ahead of him making the shiny, little fish look quite scrumptious. He decided to shoot a recipe of sardines, radishes, and lemon, highlighting the freshness of it all. Read below to learn about his techniques and inspiration behind the series:
I wanted to shoot this particular recipe, because it is that time of year when the radishes are fresh, yummy, and abundant. As you will see in the images the radishes are roasted, which brings out that fresh, rich flavor that we all love. Not to mention the beautiful color!

Pairing the radishes with a strong taste, like sardines, makes a very nice earth and ocean dish…delighting the taste buds. Knowing the mix between the two I knew I wanted to create a beautiful daylight effect. Being the control freak that I am I knew I could control this lighting and really bring out the uniqueness of this dish and to create that I used the Studio Strobes. I used the Hasselblad tilt shift adapter to capture the details and showcase the beauty in the elements. I wanted a surface that was not too rustic or modern. My intention was to find a table that could easily be in ones home or even a restaurant.

In the images below I was trying to attain a real & natural look, without everything being overly styled and perfect. For this project I chose to work with a stylist that was trying to break into the industry. This was a fun experience!

I think the lack of perfection in the styling is what draws you in and makes you want to try the dish. I hope this series will make the viewer want to experiment with sardines and fresh, earthy produce!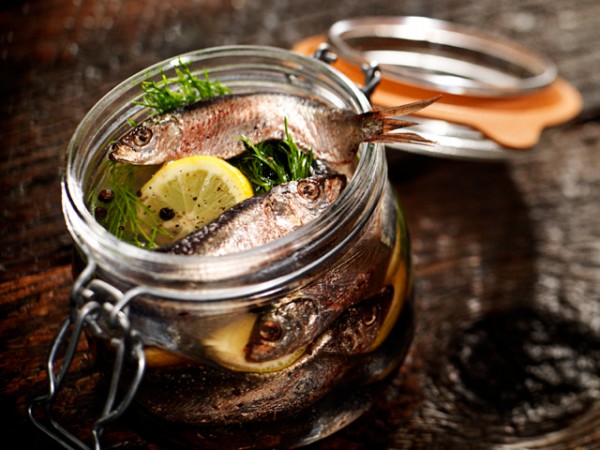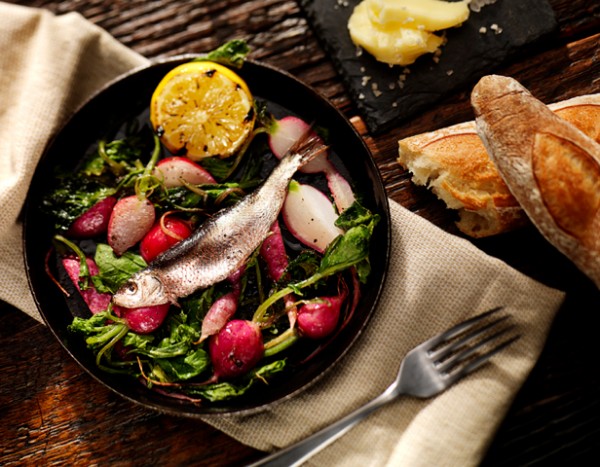 To view more Food Photography images created at Studio 3 please click here!
Related posts: