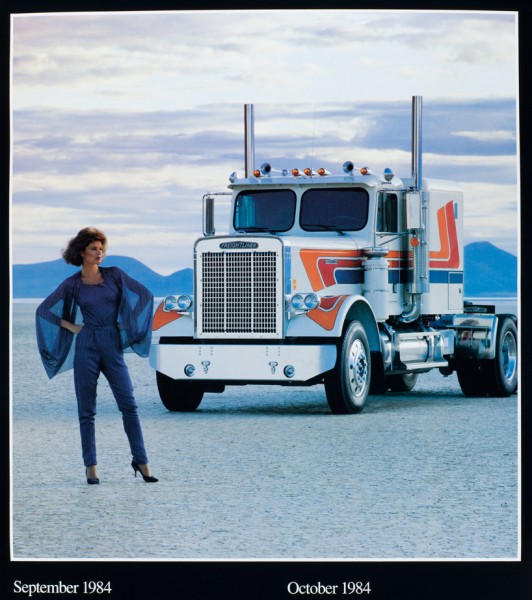 A trip down memory lane takes us back to summer of 1983, and we're in the middle of the Alvord Desert. For a few years around this time, we've been shooting calendars for Freightliner Trucks in-studio. These trucks were a work of art, show-trucks that were built and painted particularly to collaborate with the themes of each year's calendar. But it was time for something new and fresh! This was our first attempt to shoot the calendar on location. Tom Stuart, our lead photographer at the time, scouted a few places that'll be a great large flat space to offer beautiful surroundings to match the hues and beauty of the models and show-trucks we were shooting. So we arrived at Alvord Desert! Tom Stuart and our current Lead Shooter Craig Wagner, geared up, packed the studio van, grip truck, two RVs, and three 1984 Freightliner beauty trucks. They headed to the desert with two clients, three assistants, three models, a hair and make up stylist, and 3 truck drivers in tow.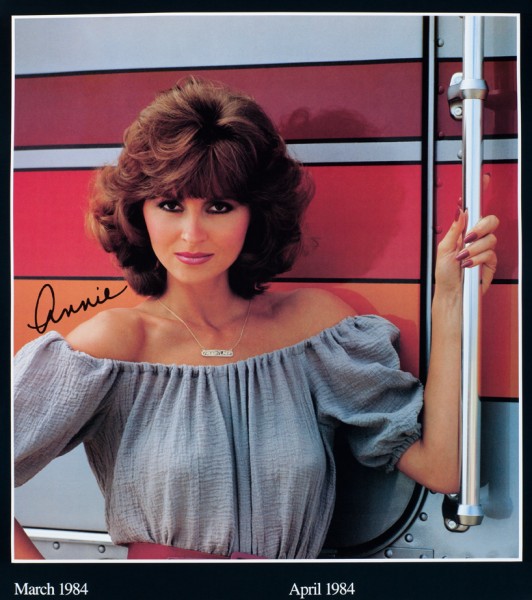 For a week, our crew, clients, models, truck drivers, and stylist camped in the dessert shooting at sunrise and sunset and finding time in between to soak up the scenery and it's activities. While our clients, models, and stylist camped in the two RV's, the truck drivers slept in the semi-truck sleepers and Studio 3 rolled out our sleeping bags without hesitation, and slept under the stars.
The fun didn't stop with shooting during the beautiful hours of sunrise and sunset. Thanks to the wind and rain, most of the day was spent getting equipment set up, with our crew jogging for a quarter of a mile at a time to retrieve our belongings. When we weren't running for our lives, or shooting with the sun's timing, the crew was enjoying BBQ's, the local farmers hospitality with horseback riding, and dipping into the hot springs. With that said, take us back to the summer of 1983!
Related posts: