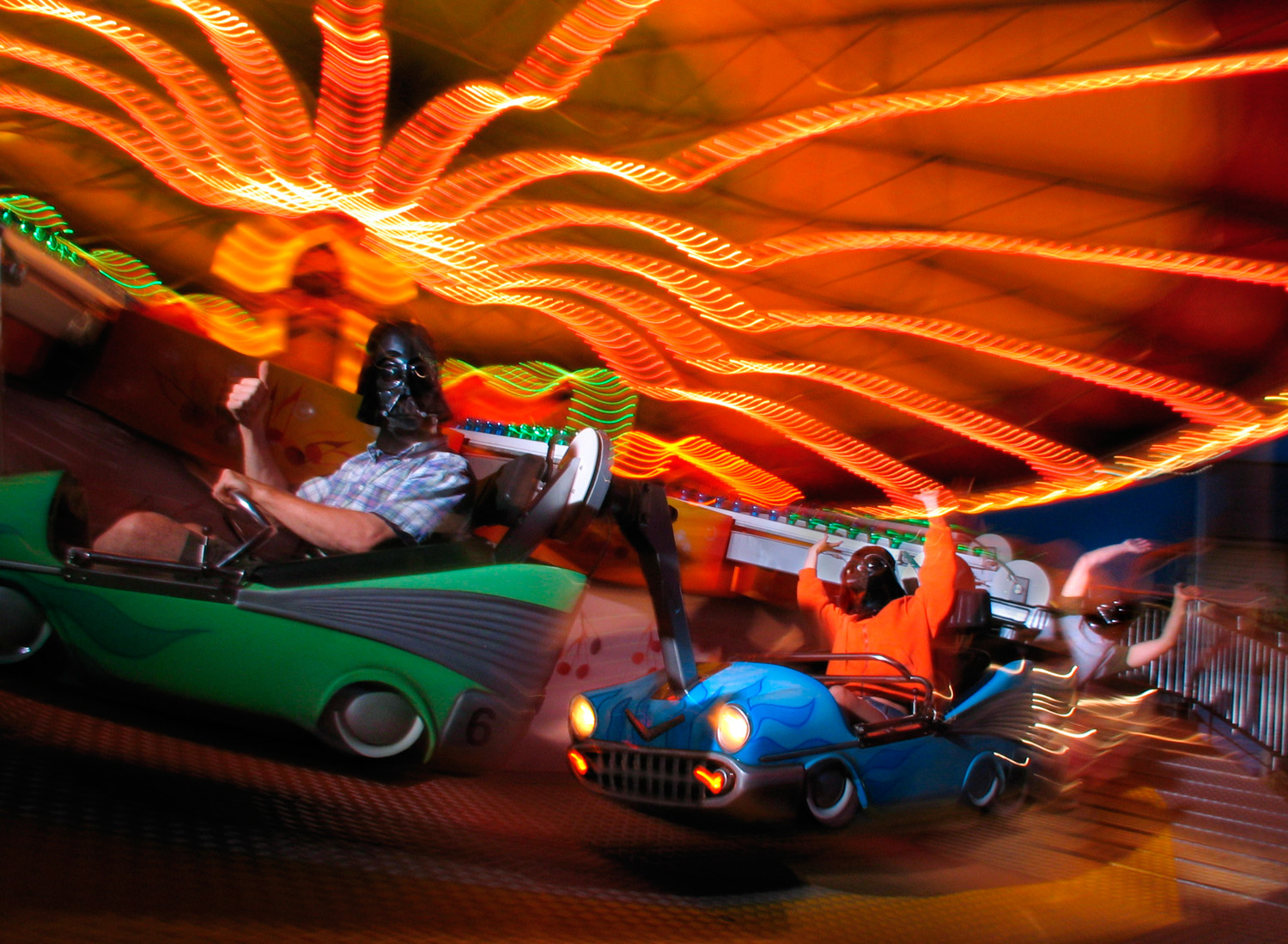 No matter what we do, if it involves visual imagery, WE love it. We just do. Studio 3 excels at answering any brief, any client need with rockstar photo and video that delights and amuses. We guarantee that you'll love it too.
Shot by Studio 3 co-founder Jim Felt, this lifestyle photography shoot aimed to capture the giddy fun of an amusement park at dusk, with a dose of complete silliness. Produced on-location at Oaks Amusement Park in Portland, OR, it was an project that posed a number of technical challenges. Jim strove to specifically showcase the motion and movement of the carousel ride in-camera, without relying on any digital techniques. The car carousel ride was scouted to play up the "Star Wars" theme and create "a warp drive-ish effect" with motion and lighting. Jim utilized his expertise in motion photography to pan with the people riding the carousel, simultaneously shooting on a low shutter speed with a strobe on a low setting to light his foreground subjects. In this way he was still able to retain the brightness of the carousel lights and the vivid colorization in the frame without losing anything to washing out. Jim notes, "I love the nuttiness that it represents – almost like early Star Wars before everything was digital!"
The image that resulted was not Photoshopped or retouched in any way; it was, in Jim's words, "100% pure photography. WHY? Because it's great FUN!" His love of photography and the fun of the craft is embodied in every photo he takes – as is every project done at Studio 3 by our experts. You'll see our love of images shine when you drop us a line to produce yours.
Related posts: