Craig Wagner is brilliant when it comes to manipulating and controlling light. Read below to hear his thoughts around these beautiful images!
I've always enjoyed some of the surreal imagery created by Man Ray during the 20th century. My inspiration for these images initially stemmed from past memories of his work. He would use a process known as solarisation and the visual impact, yet basic, was amazing! He created a photogram silhouette of an object, by placing simple objects directly on film plates and adjusting the exposure. This technique would create a "rayogram" look and feel. He was well known for this look and I wanted to create something similar with glassware.
For this shoot I chose to use the Canon 5D Mark III with the Canon 90mm tilt shift lens. This lens allowed more control of the plain of focus, as if I was using a large format view camera.
With my first image I began with a silhouette type look, playing with the composition and selective focus of the glassware, this led me to stacking the glasses on set. I wanted a cooler black & white feel so I began adjusting the hue. I did this by gelling the lights.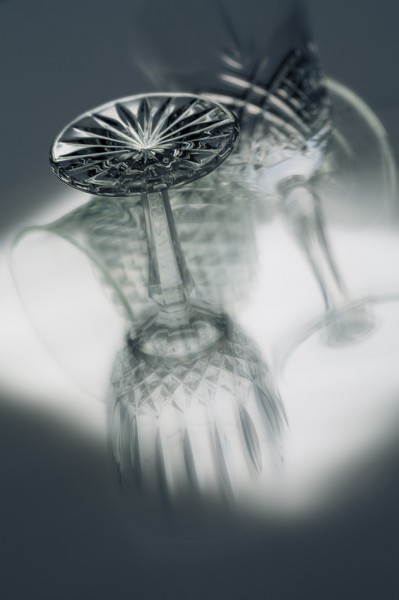 My next thought was toward tonality, I wanted to simulate a warmer Gelatin silver print so I changed my camera angle to give it a different perspective.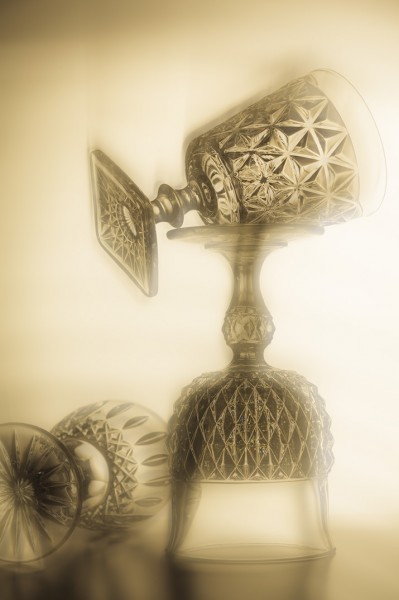 Again wanting to create as much "in camera", not in Adobe Photoshop, I altered the image by holding different glassware in front of the lens until I achieved the "Motion Blur" effect you see here.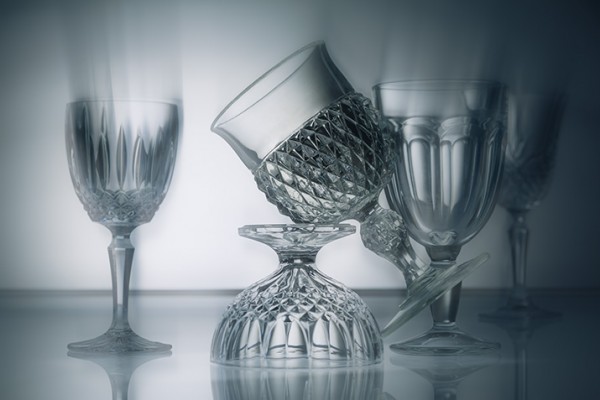 I must say since I spent so many years shooting with film and now exclusively digital, I sometimes miss the older technology and the in camera control.
To view more of Studio 3's Product Photography click here!
Related posts: