Photographer Henry Ngan stepped out of the studio this summer and into an adventure along the Panhandle of Alaska.
I first arrived in Ketchikan, Alaska by boat then went by Tracy Arm Fjord in the Tongass National Forest and then on to Juneau and then Skagway. What an experience! In Skagway I got to take an amazing rail trip on board the White Pass and Yukon Railroad, a narrow gauge railroad, up to White Pass just across the border into the Canadian Yukon. The railroad did a lot of steep climbing, to get to the amazing scenery. We went across trestles, bridges and tunnels.  Along the way up were bears, hikers, and local folks camping out. The train was made up of vintage passenger cars pulled by three Alco DL535E locomotives.  In Juneau, where Governor Sarah Palin once held office, I visited the Mendenhall Glacier just to the north of town. The glacier was formed from snowfall compaction which took place over thousands of years in the Juneau Icefield above Mendenhall Lake. Glacial ice as you can imagine is very hard dense ice and has a rich blue color. It is blue because it absorbs all colors of the spectrum except blue which it reflects and because of the lack of air bubbles. The extreme color made this one of the most breathtaking photographic experiences. I can't wait to go back!

If you ever get a chance to go to Alaska be sure to visit the Ketchikan community! It is a great environment for inspiration and is nestled in the Tongass National Forest.  Ketchikan's impressive variety of shops and galleries feature work of many of the island's resident artists.

Already living in the great Northwest, I was wondering what it is I could possibly experience in Alaska that's not already in my own back yard. Alaska is truly spectacular and everything is much bigger, more remote, and unspoiled. It really is the Wild West, more so than anywhere in the lower 48. It's kind of like the Rocky Mountains in Colorado but much more grand. As a photographer living in Portland, I'm surrounded by natural beauty everywhere I point my camera and love sharing that vision with the world. I photographed using a  Canon 40D with a 17-55mm lens. A rule I try to follow when photographing outdoors is to shoot early and late. This rule gets you the most interesting lighting when time and weather conditions allow. The effect is more directional, warmer or cooler, and more mellow. Below are some wonderful images capturing the unspoiled and remote scenery. – Henry Ngan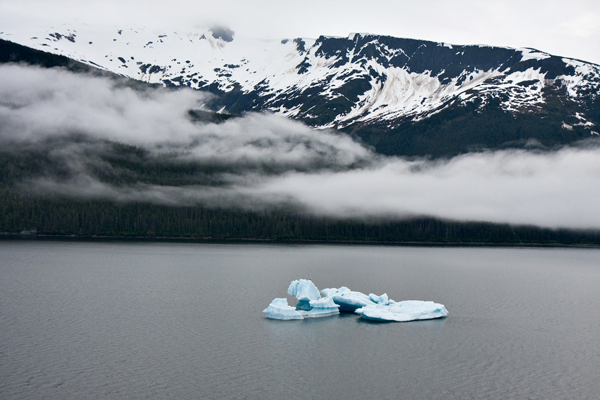 Floating Glacial Ice, Tracy Arm!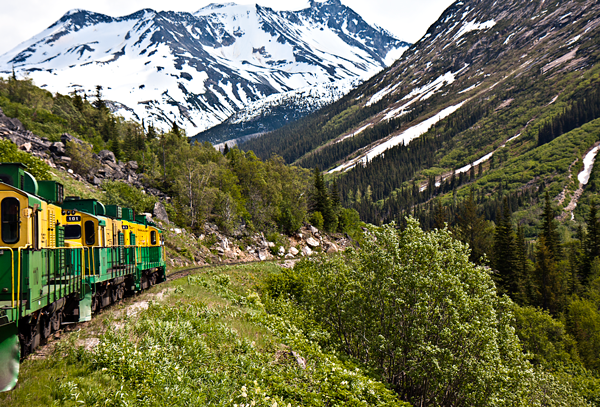 Train ride to the Yukon!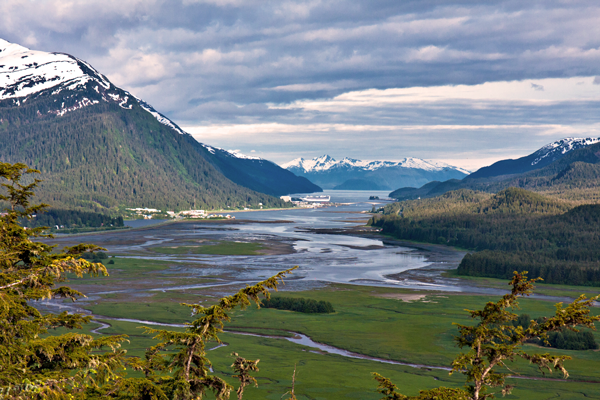 Outside Juneau view of the Fjords!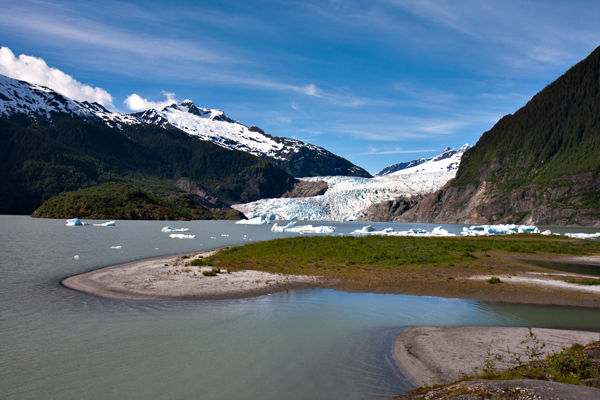 Mendenhall Glacier!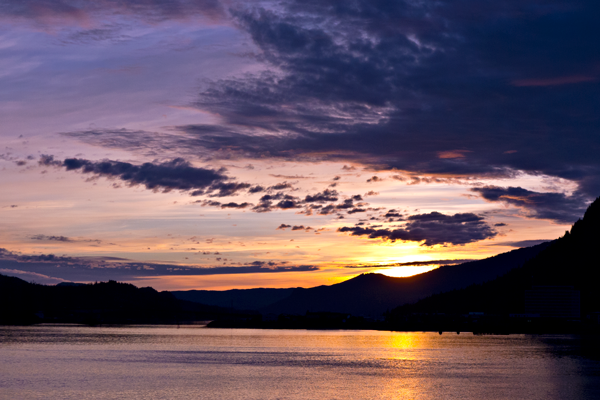 Sunset over Juneau!
Related posts: