Product Photographer Craig Wagner set out to highlight scientific equipment to be viewed as art. He focused on using a combination of color, camera angle, and shallow depth of field to create visually appealing "eye candy" out of traditional lab equipment. We are very excited about this amazing collection!
Again I came across an opportunity to have some creative fun in the studio. Recently I scouted the labs at OHSU for an upcoming photo shoot; seeing all the glass beakers, flasks and medical paraphernalia sparked some visual ideas. I asked the scientist if I could brow a few "props" and he graciously handed me a box and we filled it up!

I wanted to create the sense of a clean, sterile lab, but somewhat surreal so I kept my sets simple. For the most part they consisted of a reflective Plexi surface for the table top and various diffusion panels as my backdrops. This allowed me to back-light the sets using our Classic Fresnel Mole Richardson hot lights, specifically their 1000 watt Baby Solarspot as a key-light. This provided smooth and even light control and Mini moles were used as kickers adding shadows and highlights to the glassware.

Always wanting to try out equipment, I approached the studio's Hasselblad rep and friends at Pro Photo Supply who allowed me to demo Hasselblad's HTS 1.5 tilt/shift adapter on this project. I mounted the product on our H4D with the standard 80mm f/2.8 lens. I found with it's extreme tilt and swing capability it provided both technical and creative control of my plane and depth of focus. Up until now I'd only had with my large format Sinar cameras. The shallow depth of focus added to the surreal feel I was after.

Since my subject matter was for the most part clear I knew that the use of color would play an important role in this exercise. So I played with the color palette quite a bit, some times shooting mono chromatic allowing the composition of the flasks and test tubes to carry the image. When shooting other images I selected complimentary colors to create a more vibrant harmonious look and feel. Good old color theory 101!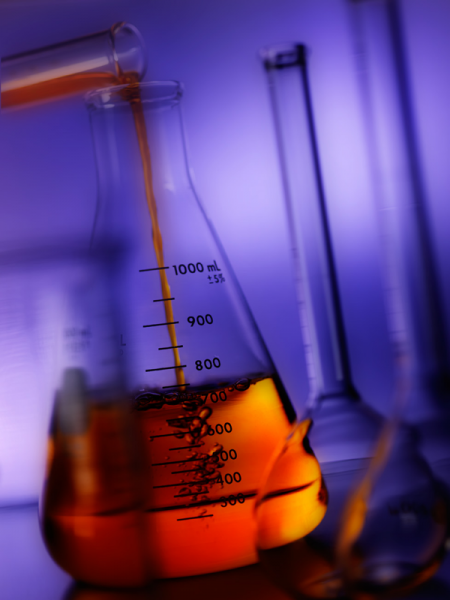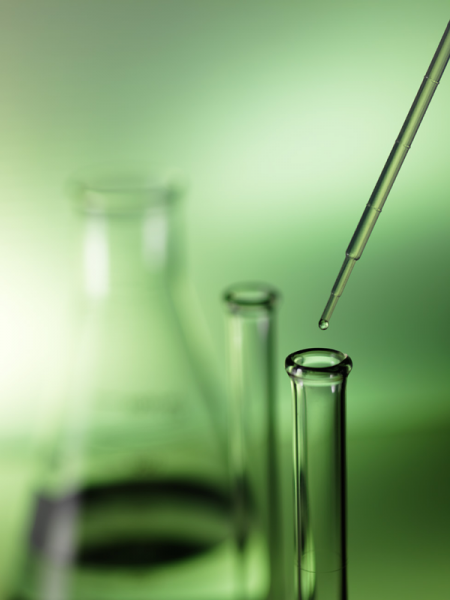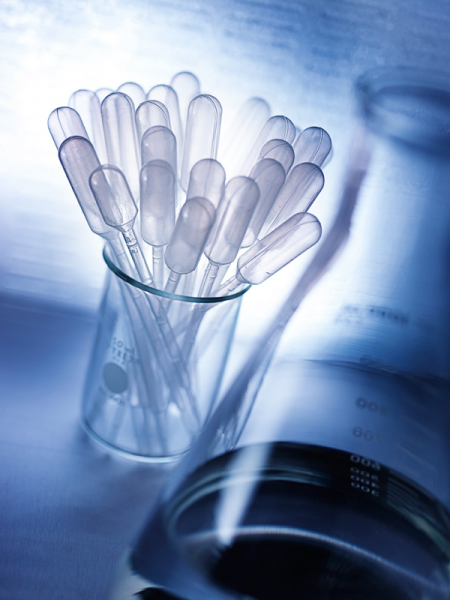 Related posts: