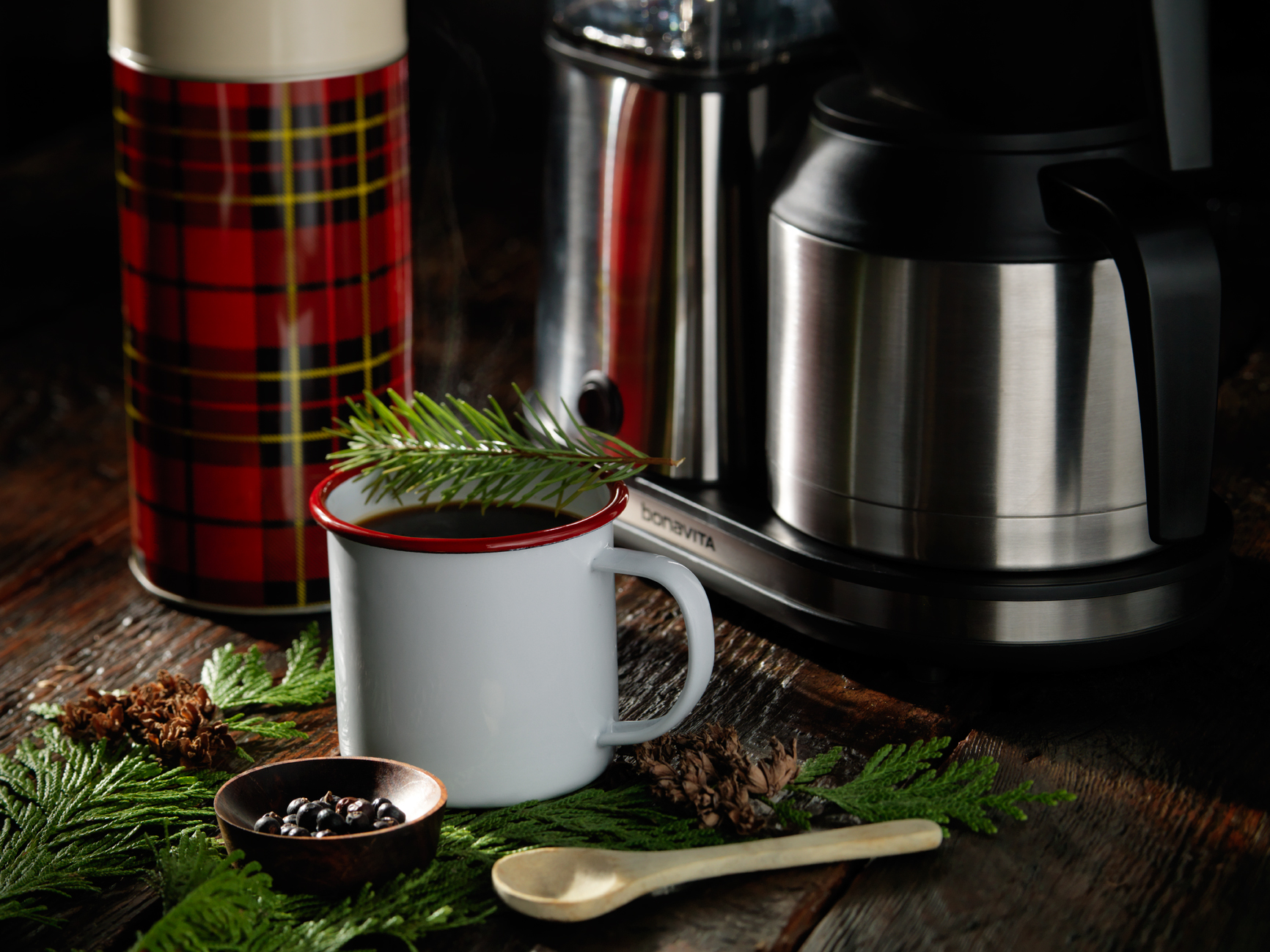 Product photography isn't just about how great the product looks on-camera; it's also about showing the viewers what the product does. And when your coffee brewer can whip up some fabulous coffee drinks in no time flat – and Photographer David Bell gets ahold of those drinks and casts them in the starring role on a rugged, manly set – pure magic can happen through the lens.
That magic began with the Bonavita 8-cup Stainless Steel Carafe Coffee Brewer, which received the 2014 Men's Journal Gear of the Year Award. When it came time to exhibit at the Men's Journal "Gear Lab Pop-Up" at the MLB FAN CAVE, Bonavita Espresso Supply wanted to pair their award-winning coffee brewer with some drinks you could make with said brewer, and called on the award-winning talents of the Studio 3 Team to deliver the photography. (Not to toot our own horn, but we also provided the recent product photography for Bonavita's website if you take a gander at the link above.)
It was a blast working with 3 original and delicious coffee-centric beverages and styling them on set. With props sourced from West Elm and Crate and Barrel, and vintage thermoses from the Studio's extensive prop closet, Producer Megan Nolan crafted a set that said M-A-N, Pacific NW-style. David Bell contributed his decades of experience with lighting surfaces and drinks, choosing exquisite textures to create the backdrop and make the drinks stand out. David lit the set using dramatic, contrasty light to bring out all the textures and reflections in the surrounding props. His unique style and eye for details was essential (like adding that refined messiness of a delectable coffee drip on the side of the cup), which made all the difference.
Unlike some drink photography where photographing the actual drink on set is too difficult (i.e., having to use stand-ins that won't lose their temperature or look unrealistic), in this case what you see is what those drinks really look like were you to try your hand at those recipes!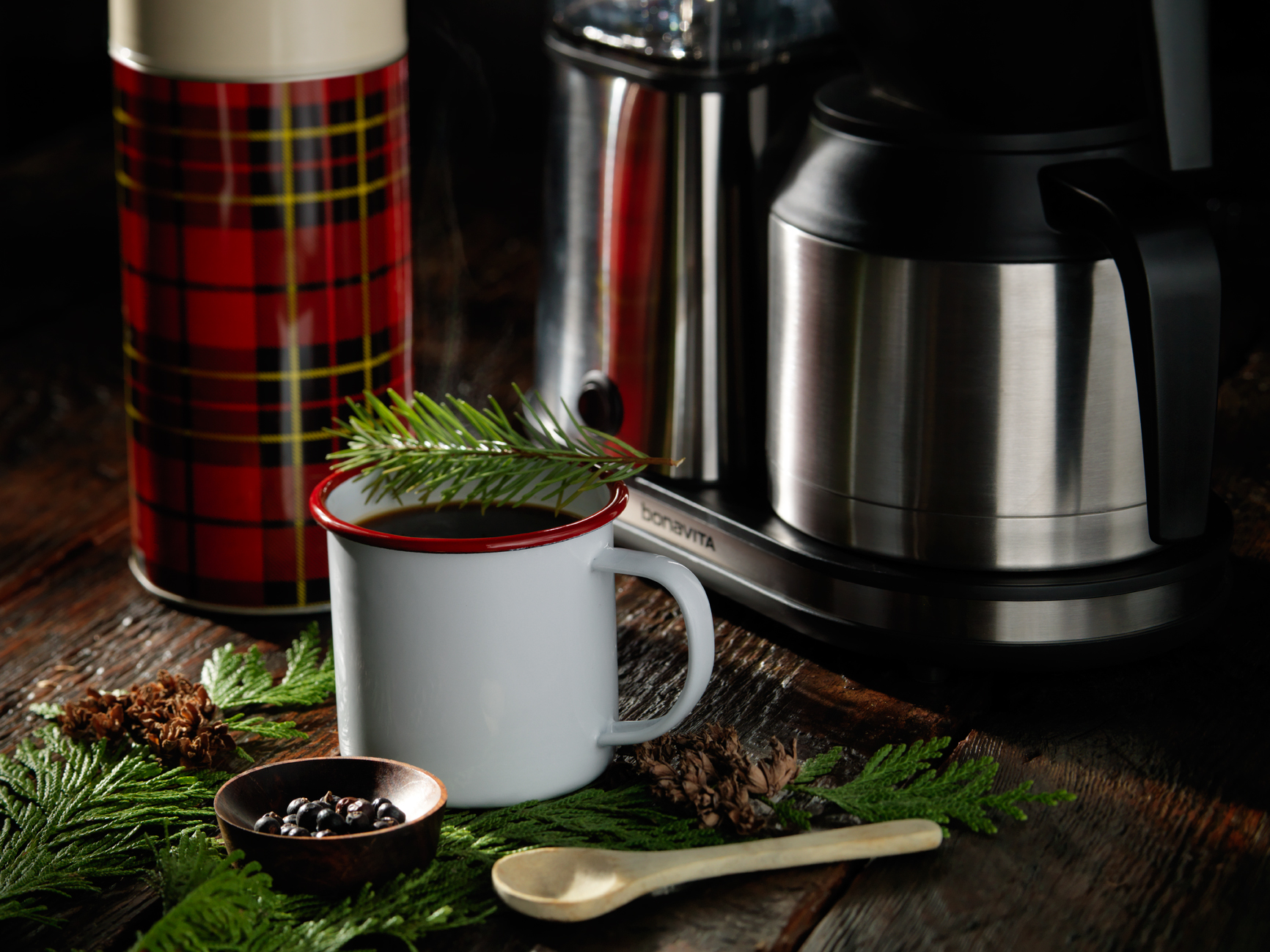 The Flannel Shirt
Ingredients
3 lightly crushed juniper berries
½ ounce simple syrup (or to taste)
2 dashes Angostura aromatic bitters
1 1/2 ounce gin
Bonavita-brewed *Ladro Ethiopia Wotona coffee
Small cedar bough and spruce sprig for garnish
How To
Put crushed juniper berries into the bottom of a pre-warmed mug. Add simple syrup, aromatic bitters and gin. Top with freshly brewed coffee. Garnish with spruce sprig and set mug on cedar bough to release aroma.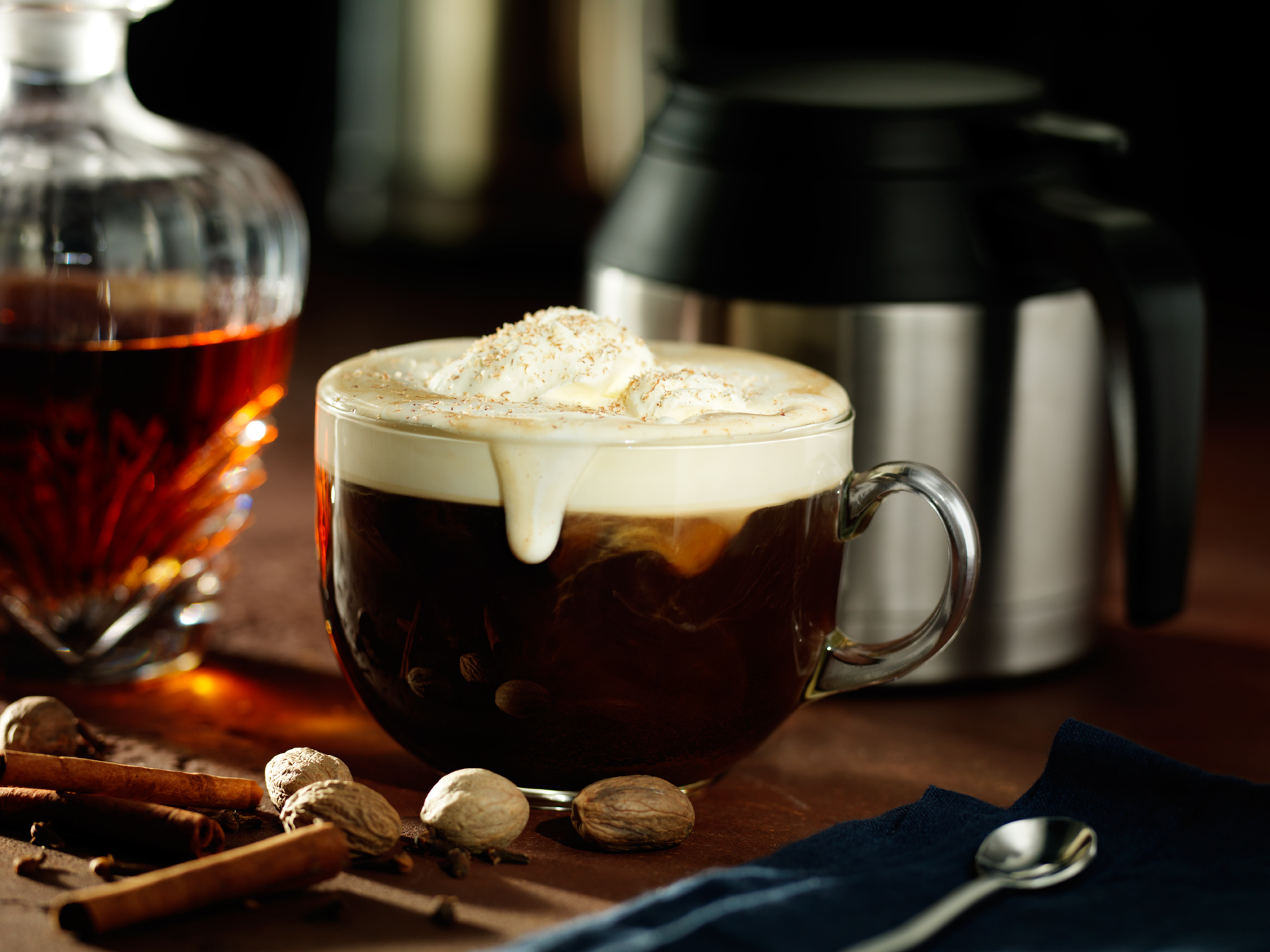 Rummy Gingerbread Man

3 teaspoons dark muscovado sugar or dark brown sugar
1 teaspoon *Gingerbread Spice Blend
1 ½ ounces dark rum
Bonavita brewed **Ladro Classic espresso blend coffee
Whipped cream
Whole nutmeg, grated as garnish
How To

Fill 8 ounce mug with hot water to warm it. Pour water out and add sugar, spice blend and dark rum. Stir to dissolve sugar. Fill mug with hot coffee, top with whipped cream and finish with grated nutmeg or a sprinkle of cinnamon.
*Gingerbread Spice Blend:
2 teaspoons ginger
2 teaspoons cinnamon
1 teaspoon vanilla powder
¼ teaspoon ground cloves
¼ teaspoon allspice
¼ teaspoon nutmeg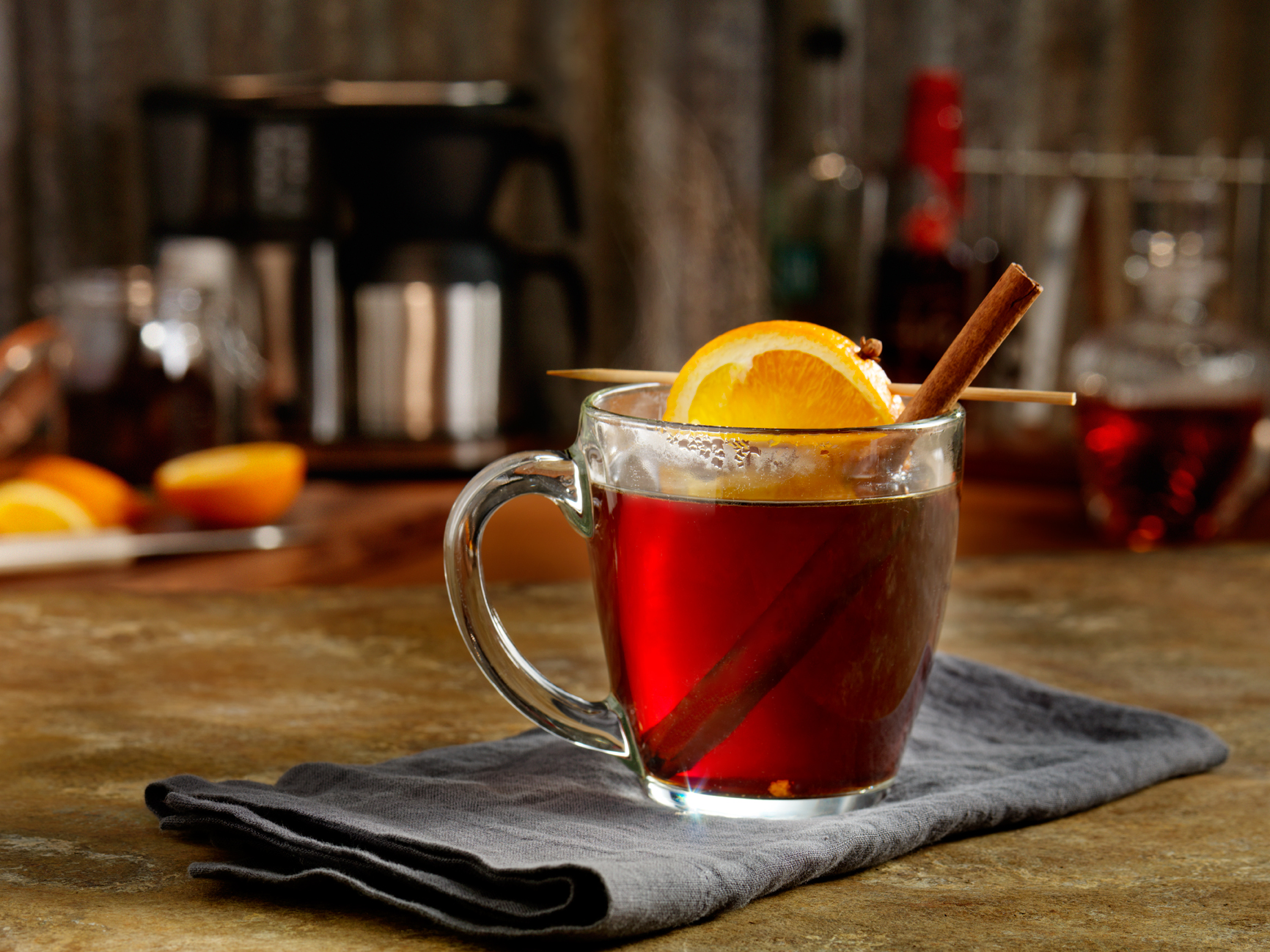 Lodge Toddy
Ingredients
3 cloves
1 cinnamon stick
1 teaspoon honey
1 1/2 ounces bourbon
Bonavita brewed *Ladro Central American coffee
Slice of orange (Valencia – Blood Orange – Cara Cara)
How To

Put cloves, cinnamon stick and honey into the bottom of a mug. Add bourbon and stir to blend. Fill mug with hot coffee. Twist and squeeze a slice of orange it to release the juice and oils from the peel and drop it into the mug to finish.
All recipes by Marcus Boni and Victoria Trimmer, Bonavita.
How much is your mouth watering for these drinks…and where is your Bonavita Espresso Supply Coffee Brewer when you need one?
And if you ever need photography for your drinks, beverages, or food-related products that gets mouths thirsting for more…you know where to find the magic-makers. In both Portland and Seattle, here at Studio 3.
Client: Bonavita Espresso Supply
Featured Product: Bonavita 8-Cup Stainless Steel Carafe Coffee Brewer
Producer: Megan Nolan
Photographer: David Bell
Photography Assistant: Tom Radio
Equipment: Hasselblad H-3D, 50mm lens
Digital Artist: Alex Gumina
Related posts: