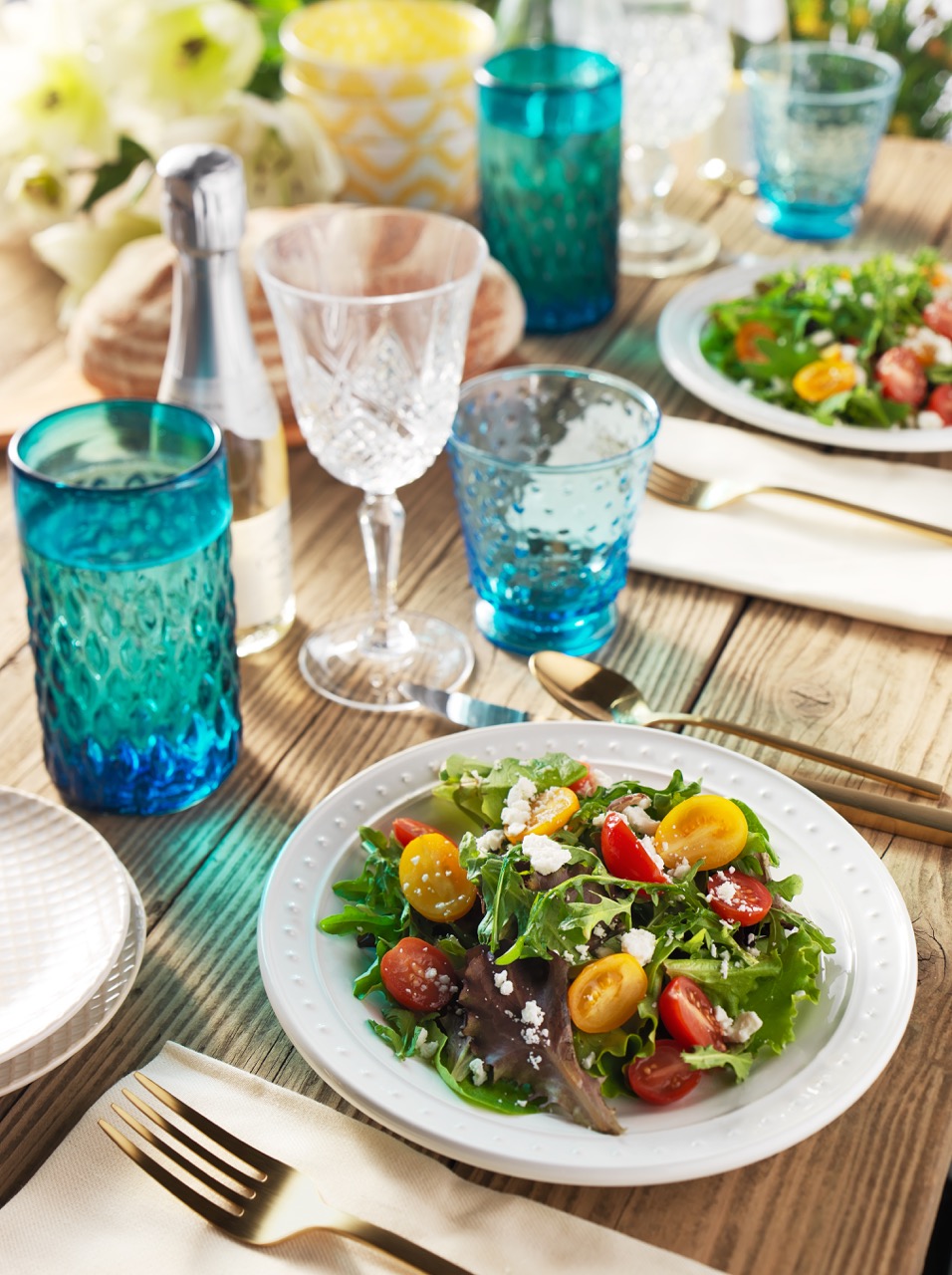 Sometimes a photo shoot can be intimidating: it involves many moving parts and numerous details to coordinate. The Producers here at Studio 3 take care of everything involving the shoot, so you don't ever have to worry about the coordination, prop shopping, set styling, model casting, direction, lighting, or post-production. We don't just put it together, WE Produce It flawlessly so your product takes center stage.
For this Garden Party photo shoot, Producer Liz Swales pulled together all of the serving ware and styled it using her years of prop styling experience to create the perfect outdoor brunch setting. Focusing on bright yellows and blues to illustrate a Summer backyard get-together with the girls, she featured West Elm's chic Gold Flatware, Textured Salad Plates, and Pad Printed Bowls as the main dinnerware on display. She styled the table with glasses and drinkware from World Market, as well as with numerous items from the extensive Studio 3 prop closet. Miss Liz's expertise knows how to place each beautiful prop in the perfect location in order to keep the viewer's eye moving throughout the photo to highlight the product being shot. It's the placement and styling of each piece in the image that entices the viewer with a lifestyle they will want to buy – translating into direct sales of your product.
The tabletop set was lit expertly by photographer Craig Wagner to simulate bright morning light and make the juicy colors pop. By entrusting Studio 3 with your visual stories, you'll find that it's easier and less stressful than you ever imagined to produce a successful shoot from start to finish.
Want to see what we can produce for YOU? Reach out to our team in Portland at 503.238.1748 or in Seattle at 206.282.0939 today to get your product photography produced to a T.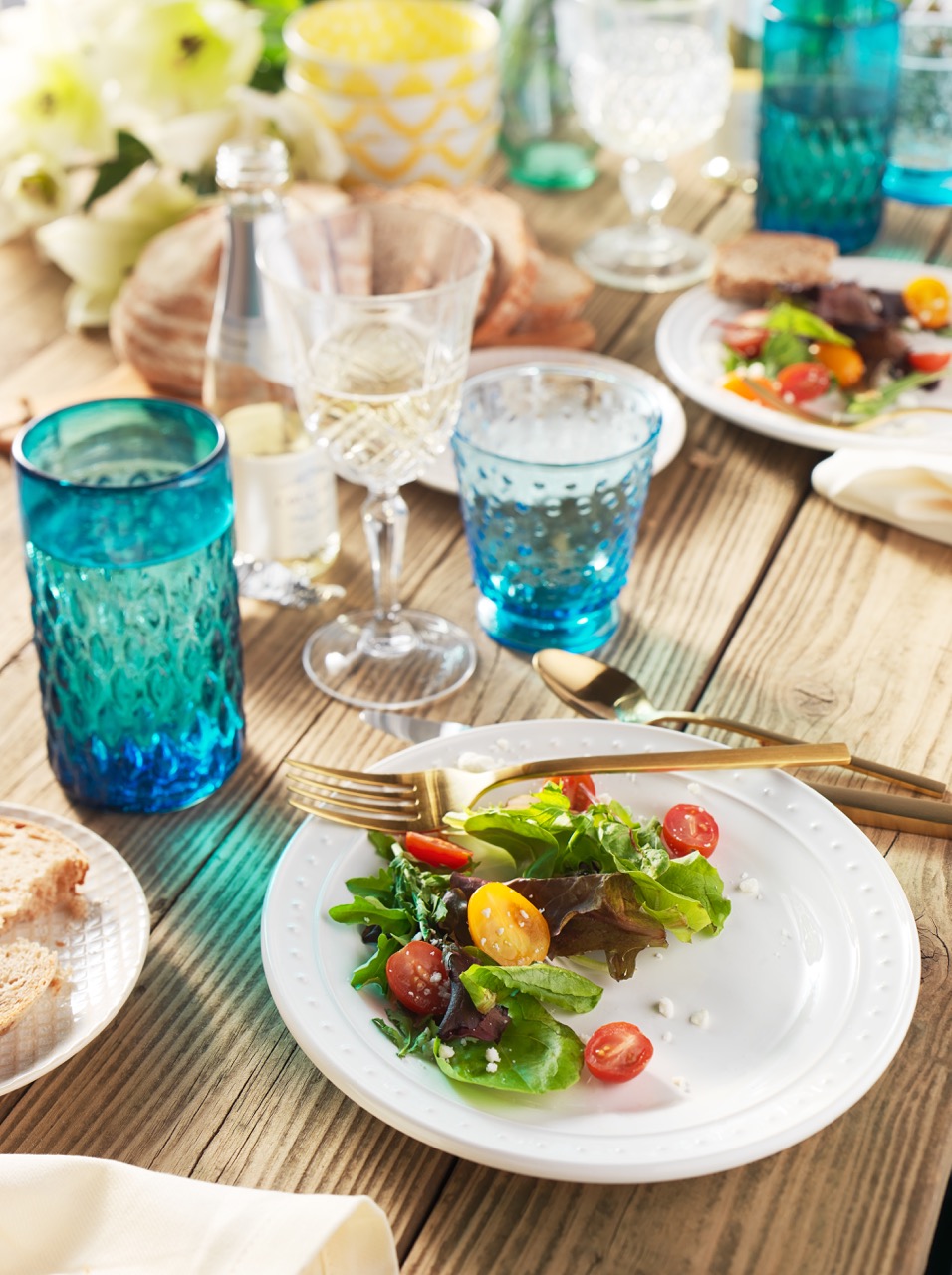 That salad looked so good we couldn't resist! Stop by for lunch with us anytime.
Related posts: