Studio 3 Portland had our Senior Photographer, Henry Ngan, take a walk around this beautiful city capturing what Portland had to offer. Amongst the many landmarks that keep Portland weird and unique, he came across a couple of sculptures that reminds this fresh and hip city of its rich history.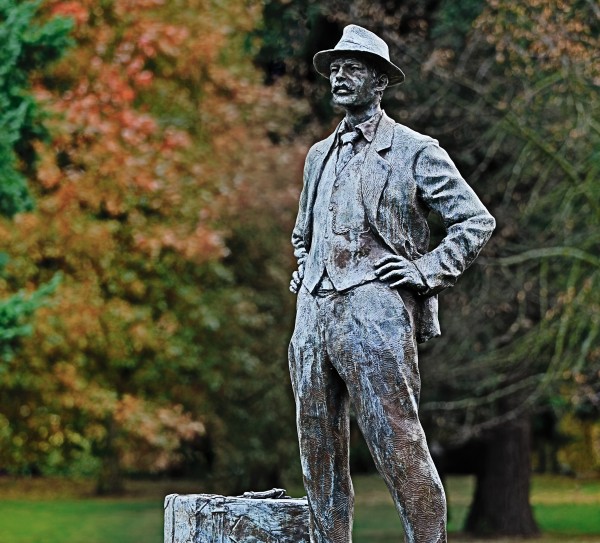 You can find James Gion's sculpture of the dapper "Italian Immigrant" statue in the traffic island at the intersection of NE 99th Ave, Sandy Blvd and Killingsworth. Many statues honor an individual, a war, an event. The "Italian Immigrant" gives tribute to anyone and everyone who took a path that led us here. It reminds Portland of our sense of community. Those who came before that laid the foundation for us, is now brought back to the Rose City where they are honored at the heart of the Parkrose district. Standing tall and confident, the Italian Immigrant invites all that come from around the world, to set their briefcase down in search for a new adventure here in Portland.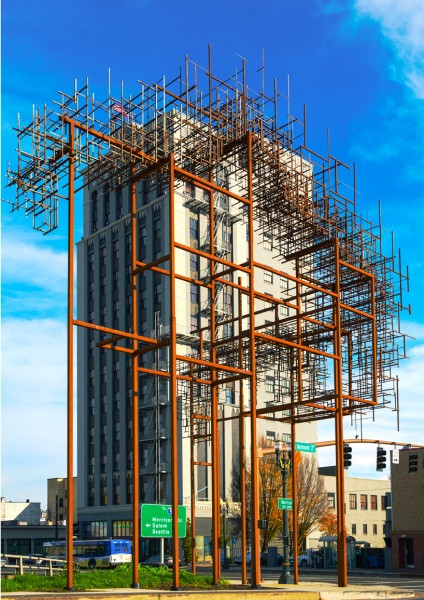 Artists/Architects Annie Han and Daniel Mihalyo of Lead Pencil Studio wanted their representation of the past from a different point of view. The bold new art projects titled, "Inversion: Plus Minus" is a set of towering sculptures that stand along SE Grand Ave. Pictured, is the tower on Belmont street. Using weathered steel angle iron; the artists' brings "ghosts" of former buildings to life. One half of the towering set (not pictured) is located on the Hawthorne corner. This structure will feature a matrix of metal that almost appears as a solid building. The other half, the Belmont sculpture, emphasizes negative space. Referencing the outer shells of ordinary industrial buildings. Portlanders continue to find ways to remind the present, invite the future and remember the past. Whether it be honoring people, places or things; it all represents Portland. And we SUPPORTland!
Related posts: