Coined in 1987 by Andrew Kromelow, Knolling is the process of arranging like objects in parallel or 90 degree angles as a method of organization.
Kromelow worked as the janitor for Frank Gehry's furniture fabrication shop, which at the time was designing for Knoll, Inc. Knoll is known for its angular and modern designs and has over 30 pieces recognized and displayed in the Museum of Modern Art (MoMA). Each night when Kromelow would go to clean-up, he would arrange Gehry's tools in the form of 90 degree angles for order, visibility, and optimal use. Kromelow called this process "Knolling."
Years later when contemporary artist, Tom Sachs began working at the fabrication shop he adopted Kromelow's style of organization as a form of art. He became so inspired by it that he came up with his own personal matra of "Always be Knolling." This was modeled after Gehry's famous in-house saying of "Always be closing."
When Sach's art became public, the Knolling craze took-off.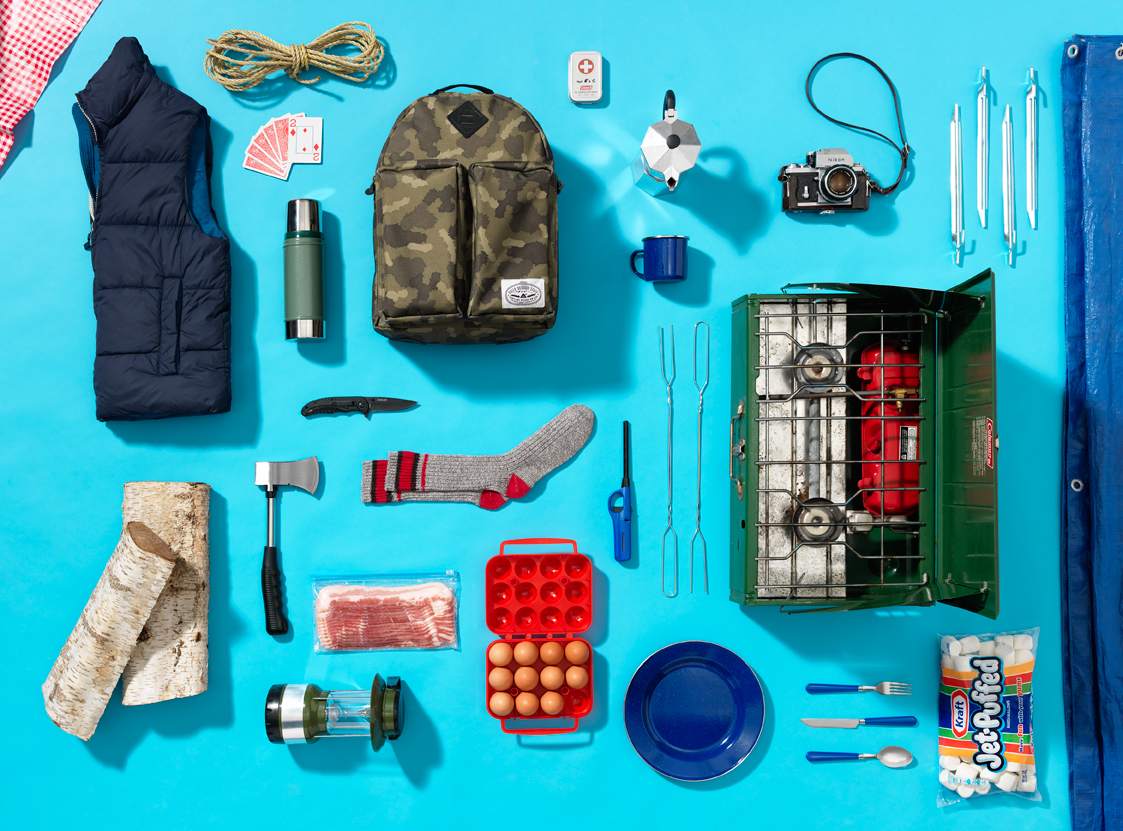 And so, to keep Sach's mantra alive, studio photographer, Chris Eltrich teamed up with commercial stylist, Tristan Weholt to map out and capture Studio 3's take on camping just in time for the 4th of July.
We know what you're thinking, "how could you forget the beer and hot dogs!?" Every 4th of July, Americans consume 155 million hot dogs; Many of which are probably roasted over an open fire and enjoyed next to a lakeside view. With that said, need the perfect place to pitch a tent? We have a few suggestions. But regardless of what you do or where you are this 4th of July, don't forget how lucky you are to be an American. Even if that means shot-gunning as many patriotic brews as you can. Cheers and Knoll on!
Related posts: