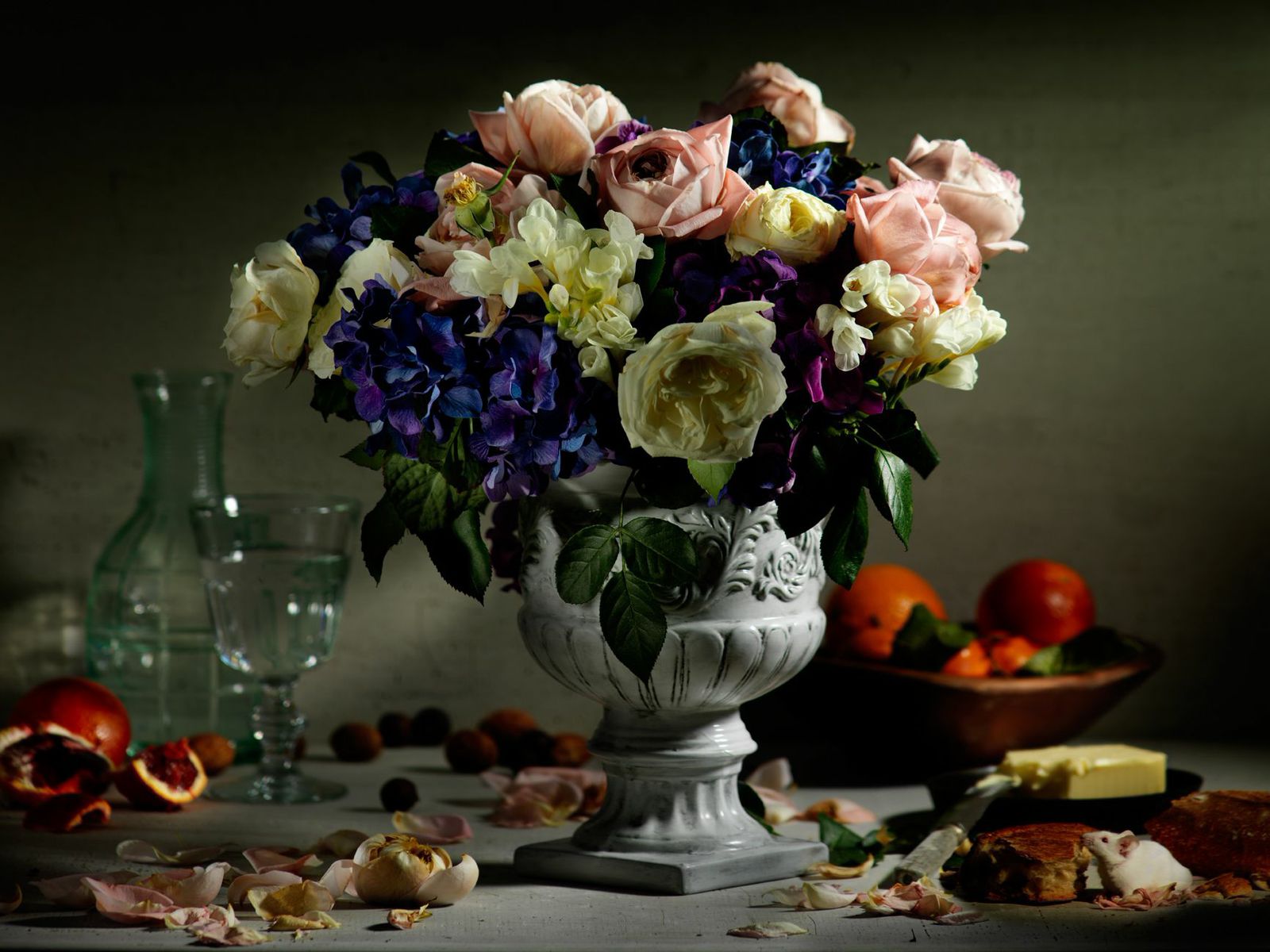 Working with Studio 3 is a unique and creative experience. Why? Because we don't just make it look easy, we make it look good, whether your project is large or small, we pay attention to all the details.
Shot by Photographer David Bell, this lifestyle photography shoot added an element of playfulness rather than just sticking with a standard formula. The creative direction was to capture a tabletop arrangement in the style of the old Dutch Masters of still life painting during the Dutch Golden Age – and David's techniques with lighting, contrast, styling, and framing brought the concept to life. The scattering of the flower petals and the broken pomegranates were arranged with an eye to their disheveled artfulness. By adding a live mouse (accompanied by a binder-ful of signed releases from the pet store!) he added a facet of fun and frivolity to an image that could have just been a beautiful shot of a simple floral arrangement.
Studio 3 goes the extra mile to bring that playfulness – not only within each shot, but also to our production style on-set. There's a ton of laughter, the clink of dishware hosting delicious food for our clients, excellent jams on the playlist, and a relaxed Studio vibe that still gets the job done – and knocks it out of the park. We're not ones to shy away from anything – even mouse-wrangling a rodent with stage fright – and will bring that FUN to every stage of the production.
We have what it takes: Give us a ring and capture the image you're looking for on your next photography, video, or premedia project.
Related posts: